Xiaomi Poco phone brand might be no more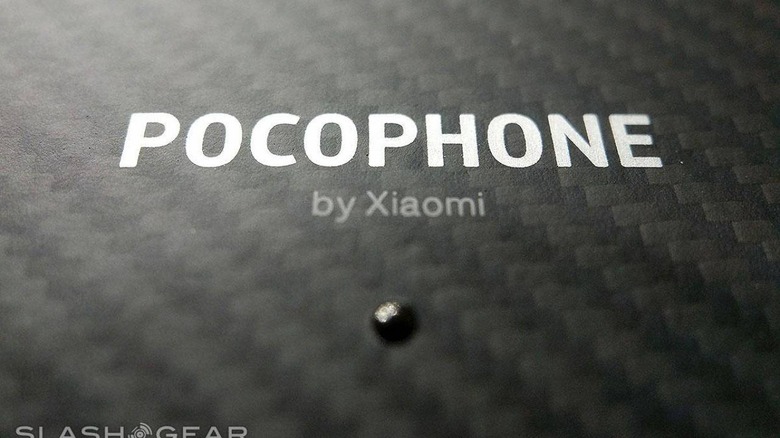 Xiaomi is both popular and notorious for putting flagship specs in dirt cheap handsets but it surprised the mobile market when it launched the Pocophone F1. That was an extremely cheap phone with high-end hardware the cut not a few corners to bring the price point way down. It was an interesting idea but apparently not a lucrative one as Xiaomi is now believed to be axing the brand even before it gets a Pocophone F2.
It's not like the Pocophone F1, sold as the POCO F1 in some markets, was terrible. It had 2018 premium specs like a Snapdragon 845 chip, 8 GB of RAM, a notched FHD+ screen, and dual cameras on its back. At the same time, the plastic housing, lack of water resistance, and other small nitpicks may have made it less appealing even for its intended markets.
The problem is that Xiaomi is practically competing with its self. It already has the Redmi brand that it recently spun off into its own subsidiary. And then there's the new K series that is priced extremely competitively. Unlike the POCO, these do have the design and quality of more expensive phones despite their price.
Analysts claim that Xiaomi is silently winding down the brand. Speculation grew higher when POCO's head of product, Jai Mani, quit the company recently. And as far as rumors go, there is not a single word on a Pocophone F2 nearly a year after the first launched.
Xiaomi naturally gave a canned response, saying it has nothing to say at the moment. It did comment that just because one key executive left doesn't mean the product line is doomed. However, Xiaomi's noncommittal responses do reinforce the general idea that the Pocophone F1 might not have a successor.