Xiaomi Mi TV 2 launches with 40-inch screen and impressive price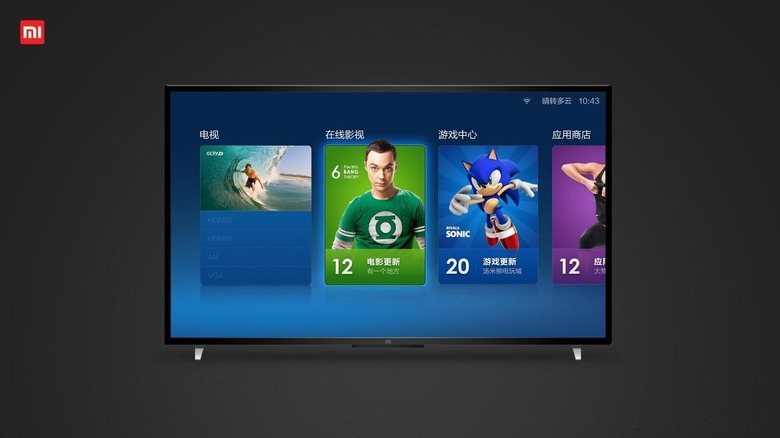 About a year ago, Xiaomi launched a TV in China that was its first Mi TV 2 product. That TV had a 49-inch screen and 4K resolution with Android-based MIUI operating system running on the set making it a smart TV. The TV was very popular with Chinese consumers and Xiaomi has now announced a new Mi TV 2 model for China that has a smaller 40-inch display.
One of the key features of the new 40-inch TV offering is the price tag of CNY 1999, which makes it the equivalent of about $322 in the US. The 40-inch screen is a full HD LED Sharp SDP X-Gen panel. An MStar 6A908 cortex-A9 quad-core processor running at 1.45 GHz runs the show.
The CPU is paired with a Mali-450 MP4 4+2-core GPU. Xiaomi puts 1.5GB of DDR3 RAM inside the TV and it has 8GB of eMMC flash storage inside. The new TV runs the same MIUI Android-based OS that the original 49-inch TV runs.
Video playback is supported in most formats with video decoding for H.265, H.264, MPEG4, REAL, RM, FLV, MOV, AVI, MKV, TS, and MP4. The TV is set to launch on March 31 via mi.com.
SOURCE: MIUI