Xiaomi Mi Panoramic Camera Has Two Sensors For 360-Degree Content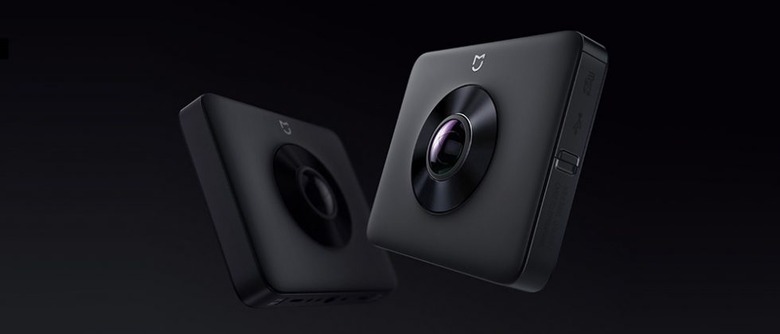 Chinese company Xiaomi has introduced its new Mi Panoramic Camera, a slim square-shaped camera with two image sensors for capturing 360-degree content. Xiaomi designed the camera to function as something like a multi-purpose camera — it can be used traditionally when panoramic content isn't needed, and that is joined by three other camera modes. Joining the camera is a tiny included tripod.
The Mi Panoramic Camera isn't an action camera, but it is similar in size and with a light weight of 108 grams. The model is powered by the Ambarella A12 image processor, and joining the two Sony IMX 206 sensors are two 190-degree lenses. Both 30fps and 60fps video recording options are available, with the latter maxing out at 2304 x 1152 pixels.
The camera is powered by a microUSB cable, and there's support for fast charging. Connectivity includes both WiFi and Bluetooth; Xiaomi says users can expect 75 minutes of recording when WiFi is used and 90 minutes when WiFi is off. Content can be stored to a microSD card when the WiFi is off; supported capacities go up to 128GB.
The camera is designed to be reasonably durable with a dustproof and waterproof construction. The company says it can handle submersion in water, as well as temperatures as cold as -10 degrees. The camera is made with a metal chassis, adding to the premium look. Pricing and availability isn't clear at this time.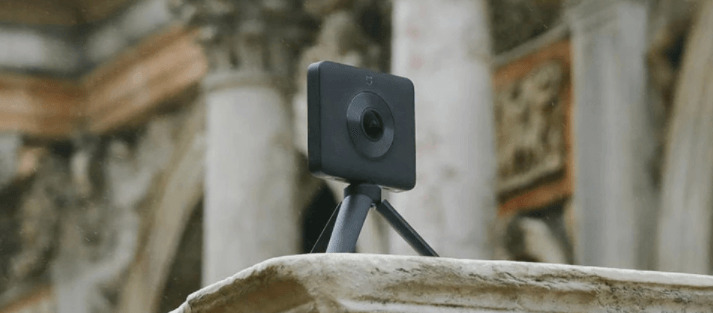 SOURCE: Xiaomi