Xiaomi Mi Mix 3 teardown reveals slider phone's magnetic tricks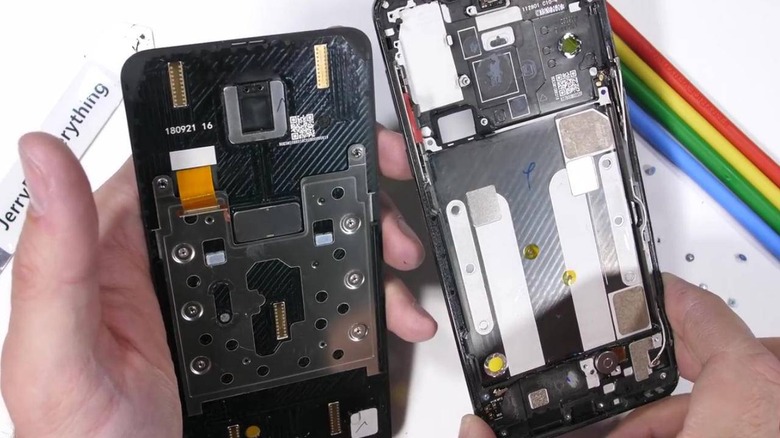 Before foldable phones and buttonless phones became the center of attraction of the mobile market, there were slider phones. Honor, Lenovo, and, of course, Xiaomi all rebelled against the motor and spring-driven contraptions suggested by the Vivo NEX S and the OPPO Find X. But how does the Xiaomi Mi Mix 3 perform its sliding action? JerryRigEverything digs in to find out.
Despite its unorthodox (at least by today's standards) design, the Mi Mix 3 was surprisingly normal when it comes to being opened up. Some heat here to pry off the glass back and dozens of screws holding boards and the two halves in place and you're done. Unfortunately, it's also because of that design that the phone doesn't have any dust or water resistance rating to speak of.
The most interesting part of the teardown, however, are the magnets. While rails keep the two haves together and guide the sliding action, magnets on both halves are the ones that both keep them in place but also repel the halves away.
Because there are no springs or motors or lots of moving parts, the Mi Mix 3 has less risk of breaking down over mechanical failure. Xiaomi says it has tested the phone for 300,000 sliding actions and, hopefully, the magnets will hold their power far longer than the phone's lifetime.