Xiaomi Mi 9 Features Land Days Before Debut, Explorer Edition Included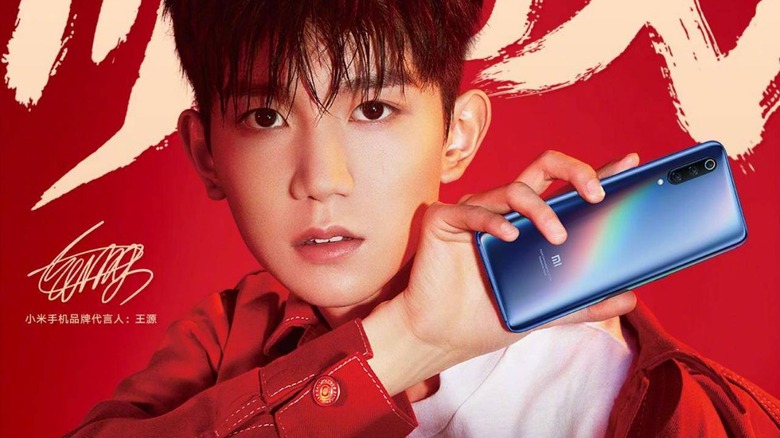 Xiaomi is making a big gamble by holding its event so close to Samsung's own Unpacked event. It isn't however, taking any chances that you'd confused the Mi 9 for the Galaxy S10, as if that were even possible. And so even before it takes the stage, Xiaomi has practically revealed everything there is to know about the Xiaomi Mi 9, including a beefed up Explorer Edition, but, of course, excluding availability details.
While the Galaxy S10 is poised to be a dramatic change in terms of design, the Xiaomi Mi 9 represents an evolution and a refinement of its predecessor. Of course, there are the upgraded specs, like the Snapdragon 855, and "better" technologies, like a more sensitive in-screen fingerprint reader. Subtle changes here and there, however, do add up, which is probably Xiaomi's strategy in this case.
In terms of design, Xiaomi switches the wide notch with a waterdrop one, small enough just for a camera. Instead of a separate ambient light sensor, it uses an in-screen one. And instead of a regular proximity sensor, it uses an ultrasonic version. This, Xiaomi boasts, gives the Mi 9 a 90.7-inch screen-to-body ratio, though it admits to still having a 3.6 mm chin.
The biggest upgrade, next to the processor, of course, are the cameras. There are three of them now, with no monochrome or depth sensor in sight. The star of the show is Sony's IMX586, a 48 megapixel 1/2-inch image sensor that Xiaomi has put under an f/1.75 aperture lens. Alongside it is a 12 megapixel f/2.2 sensor with 2x optical zoom and a 16 megapixel f/2.2 ultra wide angle camera.
Xiaomi is also particularly proud of its new Game Turbo mode. Not only does it optimize resources when a game is played, it also offers a toolbox that lets you see CPU and GPU utilization and even frame rates. Plus, there are also options for touch sensitivity, just like you would change mouse sensitivity on PC games.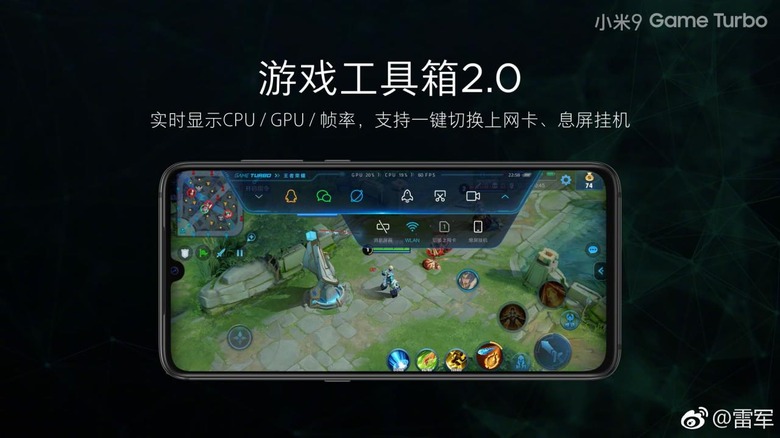 Xiaomi CEO Lei Jun also revealed the existence of the Xiaomi Mi 9 Explorer Edition. This particular model boosts the RAM to 12 GB and also gives the 48 megapixel sensor an even bigger aperture of 1.47. Of course, the eye-catching detail here is the transparent back.
Whether that's a true transparent glass back or yet another faux design like the Mi 8, we'll have to wait and see. The Xiaomi Mi 9 is scheduled to be announced on February 20 and February 24, just so people don't forget it before and after Samsung's event.