Another day, another new affordable Xiaomi phone. This time, however, China's second top smartphone seller (Huawei claims to be numero uno) is catering to those who want or need an even more affordable mobile device. It singles out "young people with fashionable outlook" as the target market of its new Xiaomi Mi 5X because of its design and its dual cameras. But considering its specs and, most especially, the latest MIUI 9 UX, the Xiaomi Mi 5X is really for anyone. Anyone that can buy it, of course.
The Xiaomi Mi 5X is unabashedly mid-range but it does share some similarities with the company's flagship device, the Mi 6. Specifically, it uses the same dual 12 megapixel sensors from OV, both RGB cameras though one is dedicated to telephoto shots only. While the Mi 5X and Mi 6 do have the same 1920×1080 resolution, the mid-range one has it on a 5.5-inch panel, resulting in a lower pixel density.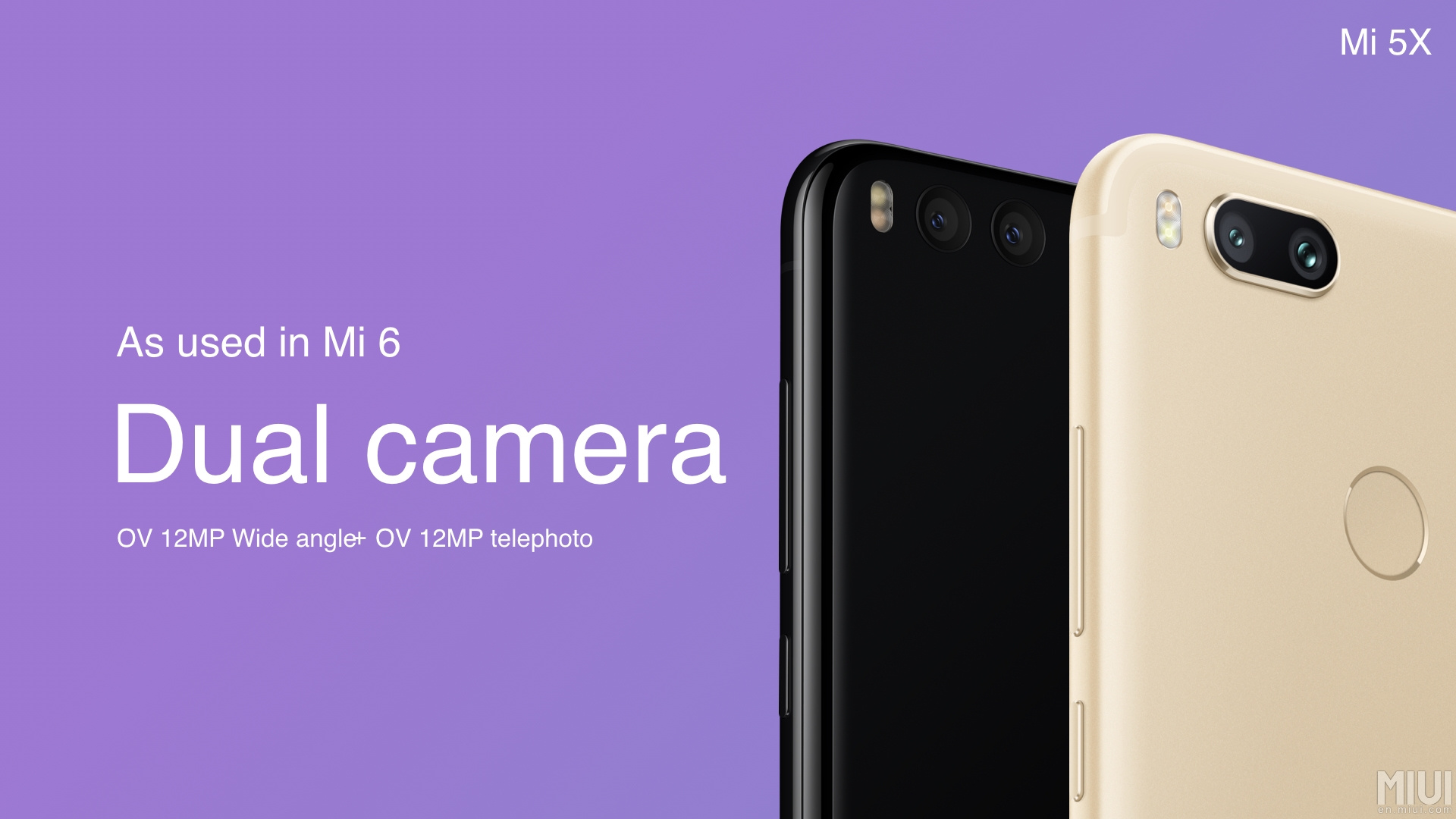 The rest of the specs is pretty much similar to most higher mid-range smartphones. That means a Qualcomm Snapdragon 625 running the show, 4 GB of RAM, and 64 GB of storage. The battery is a high 3,080 mAh pack, which, given the relatively low specs, could last users a whole day before reaching for a wall socket. In terms of design, the Mi 5X holds no surprises. Everyone seems to have learned from Apple's blunder when it comes to antenna lines and Xiaomi has creatively made them invisible. It will still remind you of some smartphones from other companies, though.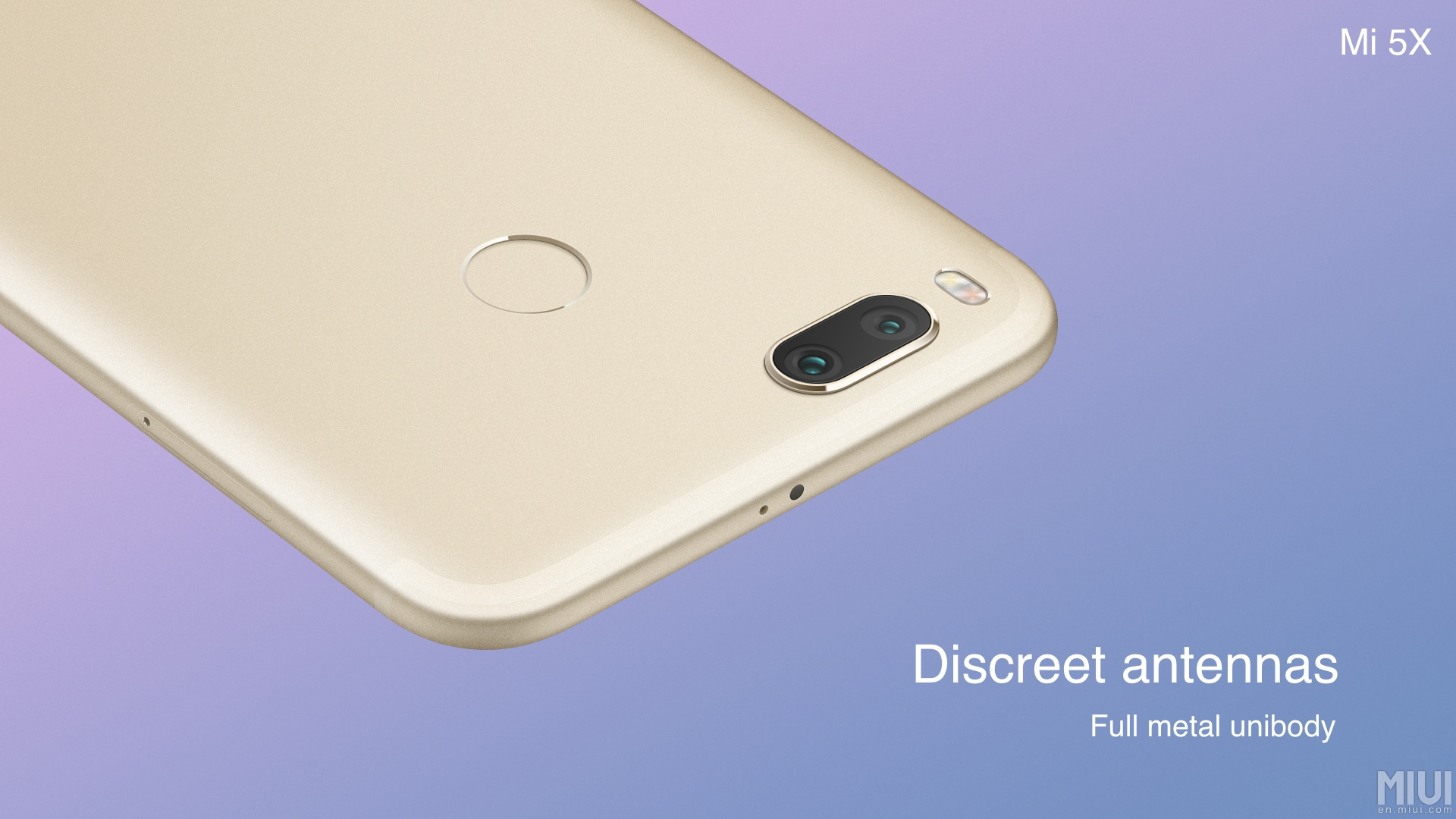 • Operating System: Android 7.0, MIUI 9
• CPU: Qualcomm Snapdragon 625
• RAM: 4 GB
• Storage: 64 GB
• Display: 5.5-inch 1920×1080 Full HD
• Main Camera: 12 MP + 12 MP (telephoto)
• Secondary Camera: 5 MP
• Battery: 3,080 mAh
More than just the hardware, however, the star of the show is arguably MIUI 9. This is the latest version of Xiaomi's custom Android experience and is, at long last, finally based on Android 7.0 Nougat. Of course, Xiaomi throws in its own custom features, like a smart resource management and scheduling, promising snappier interfaces and faster launching apps. Interestingly, Xiaomi is putting a lot of emphasis on its new search capabilities, letting you search even images using words. It also implements a "smart select" functionality that will suggest apps to launch based on what is on the screen or what you received in a chat.
The Xiaomi Mi 5X will be availble in China for 1,499 RMB, roughly $220. Which, of course, means it will sell like pancakes. No word yet on availability in other markets. As for MIUI 9, however, it will eventually roll out to other phones, but Xiaomi cautions that not all features it unveiled for China might be available in the international version.