Xiaomi M3 rumored to have quad-core Tegra 4, 2.5GB RAM, 1080p display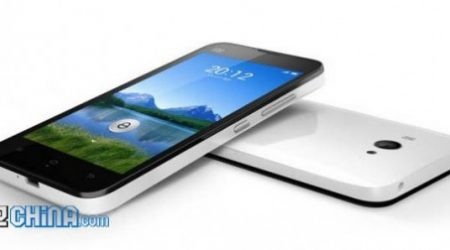 It's here, folks. The next generation of smartphone specs is arriving in the form of faster processors and larger displays. Popular Chinese brand Xiaomi is rumored to be releasing a smartphone with some crazy hardware. We're talking a quad-core Tegra 4 chip, 2.5GB of RAM, and a 1080p display. We should be seeing devices like this in the next few months anyway, but for now, let's admire what have here.
Early reports have the Xiaomi M3 pegged for a mid-2013 launch, and more recent reports have unveiled some of the alleged innards of the new device, such as a quad-core NVIDIA Tegra 4 chip, which has yet to be announced obviously, but it's said that it will be capable of clocking in between 1.8GHz and 2.0GHz.
The rumored M3 is also said to receive a larger 4.5-inch display with a 1080p resolution, which would result in a crazy pixel density of 490 PPI, blowing past HTC's DROID DNA that has a pixel density of 440 PPI. There will also be a 12MP rear camera, and it will run Android 4.2 Jelly Bean with MIUI.
Unfortunately, don't expect these Xiaomi handset to ever make there way stateside, but we can certainly expect similar high-end smartphones to hit the market next year. Of course, these are all just mumblings for now, but it's definitely no surprise that we'll see these kinds of phones soon, and maybe CES 2013 will have some on display. Stay tuned.
[via Android Community]