Xiaomi isn't in a rush to launch a foldable phone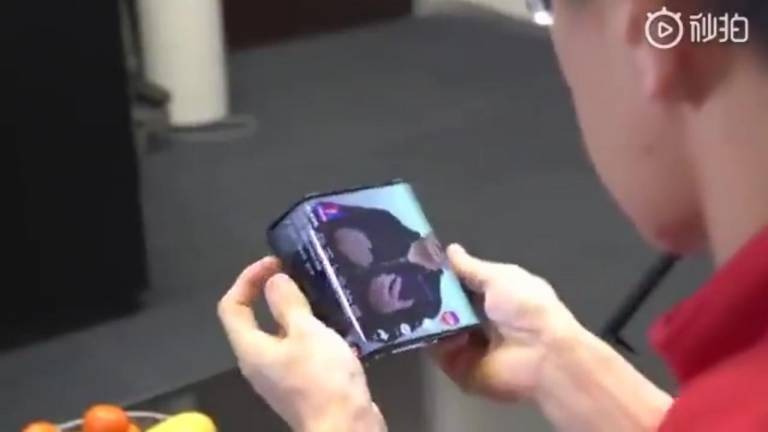 Although manufacturers and network operators wanted 5G to be the centerpiece of MWC this year, it's undeniable that foldable phones became the talk of the town. After Samsung and Huawei showed off theirs, others, like OPPO and even Motorola, chimed in as well. One voice that was curiously missing was Xiaomi, who actually showed a prototype days before MWC. Despite actually having one, Xiaomi is apparently taking a more cautionary approach almost uncharacteristic of the company.
Xiaomi loves blazing a trail. It was, after all, the first to come up with that bezel-less screen design with the first Mi Mix. It followed it up with the Mi Mix 3's sliding mechanism and, soon, a foldable phone of its own. Probably not too soon, though, as the company is taking its time, waiting for the technology and the market to mature before announcing something.
Those were the words that Xiaomi global spokesperson Donovan Sung left VentureBeat. Xiaomi's absent foldable at MWC didn't escape notice, especially after how Xiaomi president Lin Bin's video made rounds over the Internet. It was just meant to show that the company is still working on different form factors, especially one they have had made decent progress on.
The exec isn't saying it but his statements imply that the technology required for foldable phones might not be there just yet. Despite the applause and interest they generated, the kinks, literal and figurative, shown by the Galaxy Fold and the Mate X suggest they might be a bit premature. The phones will be launching in a few months for no less than $2,000, which doesn't inspire much confidence in their final polish.
Xiaomi is, instead, setting its eyes on 5G as the next big thing that's coming really soon. While naysayers doubt the significant effects the new technology will have on smartphones, Sung believes otherwise. He notes how 4G enabled new apps and services like ride-sharing and video streaming to proliferate on mobile, something impossible on 3G connections. He expects the same to happen with 5G, except no one yet knows what form those new services will take.