Xiaomi Black Shark Helo Is An Ambitious Follow-Up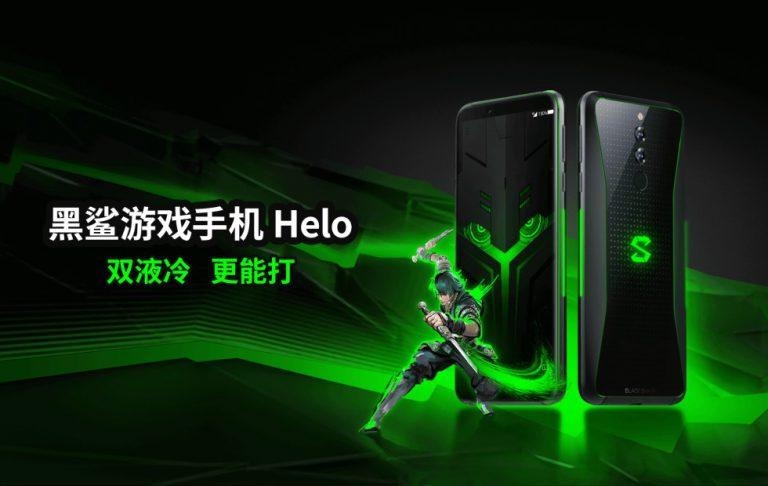 Despite its parentage, the Xiaomi-funded Black Shark hasn't exactly been one of the more prominent gaming smartphones in the market or even in news. It has been largely eclipsed by the Razer Phone and the ASUS ROG Phone, despite its one-sided controller gimmick (that Huawei has just copied in the Mate 20 X). That hasn't fazed the sub-brand, however, and it has come up with the earlier rumored successor. But contrary to those rumors, it's not called the Black Shark 2. Instead, you can call it "Helo".
It's probably a name that only makes sense to Xiaomi and Black Shark but you might forgive the Black Shark Helo its odd name if you consider what it brings to the table. Its predecessor was pretty bare and standard for a gaming smartphone when it came to specs, so this time Xiaomi takes it up a notch. Well, somewhat.
You can't really do much in terms of hardware since there's no new Snapdragon processor yet. So it's still the Snapdragon 845 for the Black Shark Helo. Where it differs from its rivals, however, is that insane 10 GB RAM inside. Unless Android's task manager goes haywire, you shouldn't have any problems multi-tasking and multi-tasking with games and multi-tasking games. Whether you'll actually need that much is a different question. Fortunately, there are also 6 and 8 GB RAM versions.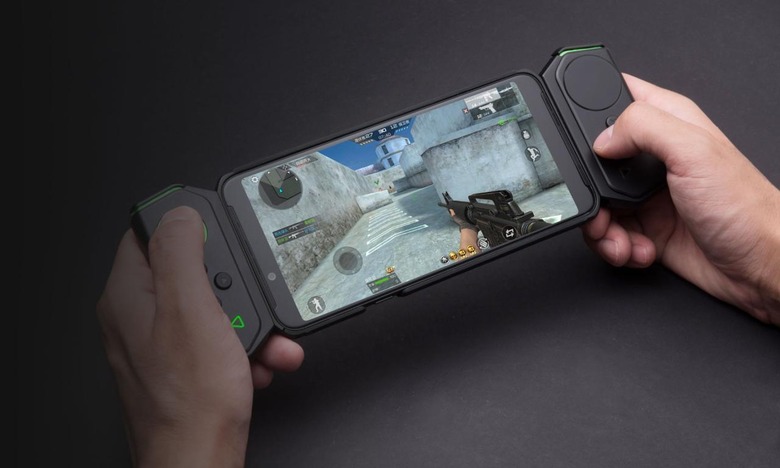 There is another reason to opt for the 10 GB RAM config though. That model gets two controllers you can attach to both ends of the phone. The other lower memory models still get the lopsided deal. In all other aspects, the Black Shark Helo is pretty much your standard high-end Chinese flagship, which means its 6.0-inch screen only goes up to 2160x1080. No notch. There's large 4,000 mAh battery and dual 12 MP + 20 MP cameras, with the lower sensor being the primary one.
Sadly, as you might have guessed, Xiaomi isn't yet bringing this gaming phone contender to markets outside of China. There, it will sell for 3,199 RMB ($461) for the 6 GB RAM model with 128 GB storage. 8 GB of RAM, still with 128 GB storage, will cost you 3,499 ($504), while the highest configuration with 10 GB RAM and 256 GB storage doesn't have a price tag yet. The Black Shark Helo is definitely the most affordable of the three gaming smartphones but also the least available internationally.