Xiaomi 40W wireless charging impresses but leaves one question open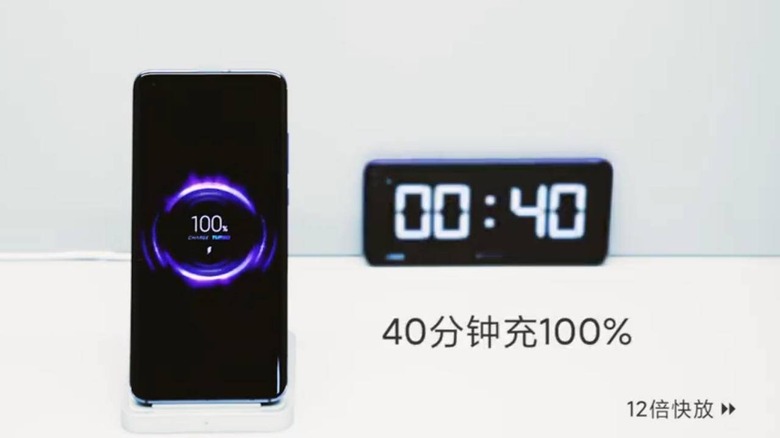 While most of the smartphone market is obsessed with mobile cameras, it seems that Chinese phone makers are also having their own small rivalry. Xiaomi and OPPO, in particular, are seemingly in a race to launch the fastest charging technologies, both wired and wireless, inside their smartphones. Xiaomi definitely has definitely made big claims, especially with its 100W charging demonstration, and it's now making a similar show of prowess with wireless charging. Unfortunately, it also leaves the same question unanswered as before.
Wireless charging is arguably convenient, at least for those times when you leave your phone unused for long periods of time. That convenience, however, is very limited considering not just the proper positioning of the device on top of a charging pad but also in terms of output and, therefore, the charging speed. While fast charging has become a staple with wired solution, wireless charging is comparable to a trickle.
That's what makes Xiaomi's latest revelation impressive. It uses a new wireless charging technology that can output 40 watts of power. That is already higher than its wireless 30W "Mi Charge Turbo" inside the new Xiaomi Mi 10 Pro. And, of course, the end results are higher as well.
Xiaomi shows off an unnamed phone that is rated with a 4,000 mAh battery. With its 40W wireless charging, it went from zero to 57% in just 20 minutes. By the 40-minute mark, it was already full and ready to go.
This mirrors Xiaomi's famous 100W super-fast charging boast but also comes with the same question: "when?". Xiaomi itself already admitted that it's far from ready to put that in commercial phones and it will most likely be the same for this 40W wireless charging innovation.