Xi3 Corp ChromiumPC Runs Google Chrome And Lands 2H 2011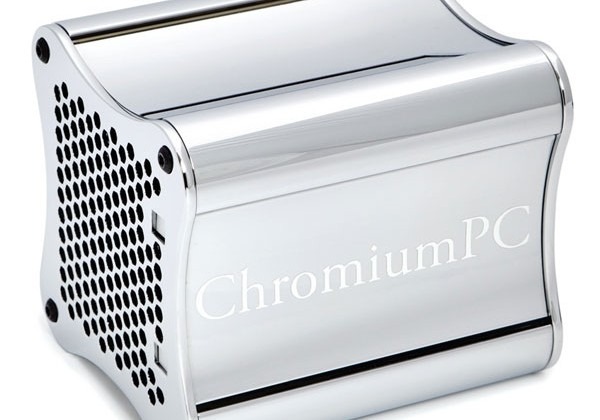 Back in November, we talked a bit about the tiny modular computer from Xi3 that had debuted and the machine showed up again at CES back in January. The company is back with a new version of that modular computer called the Xi3 ChromiumPC. It still has that modular design of the original machine we talked about and the main difference is that this one will run the Google Chrome OS. The company is mum on pricing, but it should be somewhere in the same $850 realm the other Xi3 computer was pegged for when it first launched.
The ChromiumPC runs the same layout inside the shiny (chrome naturally) chassis with three small interconnected boards that make the innards of the computer. The boards include the Processor Module, Primary I/O module and the Secondary I/O modules. Those three interconnected modules from the mainboard of the machine and pack in the microprocessor, RAM, and other features like video, and power connections.
The ChromiumPC will have dual and single-core 64-bit x86 based processors housed inside the shiny chassis that measures 4" x 3.656" x 3.656" and the machine will be offered in more than just the chrome hue. Xi3 is mum on pricing at this point saying that the price will come "later this year" and that generally availability of the ChromiumPC will come in H2 2011. The company also notes that the Xi3 Modular Computer Series 5 will be available before July 4 of this year.