XGearlive outs new iPad 2 case made of real carbon fiber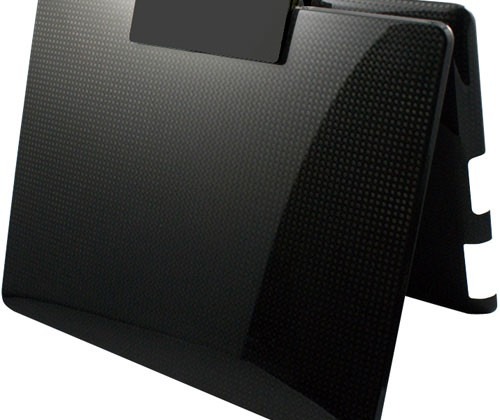 I am a big fan of cars and I really like to lust after exotic cars with big engines and carbon fiber whatnots all over the chassis. Sadly, I will never be in the tax bracket that will allow me to afford an exotic car short of hitting the lottery. At least I can have some things that are made from high-tech exotic car materials like carbon fiber. Things like this new iPad 2 case from XGearlive.
This case is called the 360 Shield and it is made entirely of real carbon fiber. The case is cool looking and considering how strong carbon fiber is it should provide for some strong protection. The case leaves the user access to all the ports and buttons of the iPad 2.
The side hinge of the case allows the lid to swivel 360 degrees so the user can get to the screen of the iPad quickly. The lid on the screen also means that the screen can be protected from scratches and impacts from drops. The case is up for pre-order right now and will ship on March 21 for $99.99.