XGear shows off new aluminum Fortress 2 iPhone 5 bumper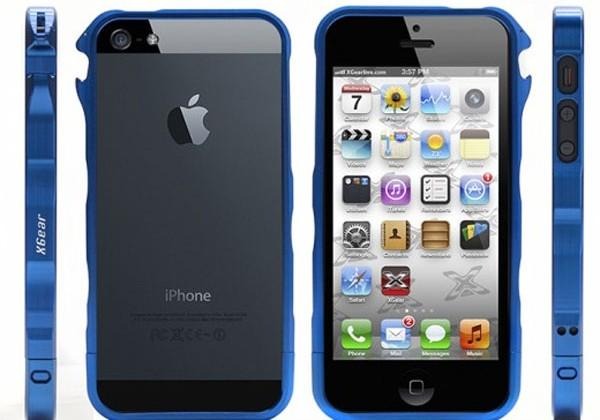 For many people who purchase the iPhone 5, the design of the phone is one of the biggest reasons they purchase. Apple is famous for its minimalistic industrial designs and the iPhone 5 is an attractive device for sure. That means that many owners don't want a case to completely enclose the smartphone, they want to be able to see the design of the device they paid so much money for.
For many of these people they end up using bumpers that only wrap around the edges of the iPhone to provide additional protection from drops. XGear has a new bumper for the iPhone 5 called the Fortress 2. This bumper is made from aluminum and features a built-in bottle opener. The bumper is machined from a solid block of aluminum.
The case features a sliding bottom making it easy to dock the iPhone 5 for charging. The bumper promises no interference with the internal antenna and leaves ports and buttons accessible. The case ships with a pair of aluminum home buttons.
One of those home buttons is silver and the other is black. The Fortress 2 will work with the iPhone 5 on AT&T, Sprint, or Verizon. There are a number of colors available including natural aluminum, dark blue, light blue, matte black, pink, purple, and red. The case sells for $99.99 and users can also add the XGear Banshee tempered glass screen protector for an additional $10.
[via XGear]