Xenoblade Chronicles 2 season pass announced and detailed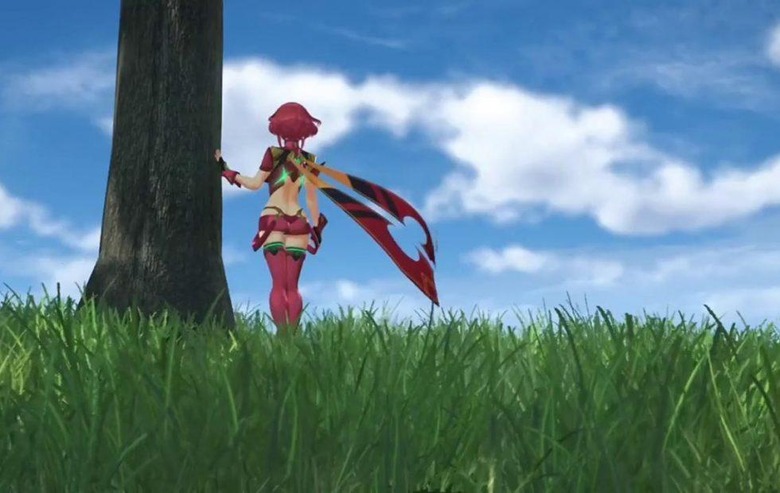 Earlier today, Nintendo hosted a new Direct broadcast in which is revealed a ton of new Xenoblade Chronicles 2 details. As expected, we received new details about the game's story, along with introductions to a lengthy roster of characters. On top of all of that, Nintendo revealed that Xenoblade Chronicles 2 will be getting a season pass that will support the game through most of 2018.
The Nintendo Direct packed a ton of information into its 15-minute running time. Much of it was devoted to how players will explore the world and combat enemies using the blade and driver system that seems to serve as the game's cornerstone mechanic. The Direct broadcast goes into a lot of depth when talking about these mechanics and gameplay concepts, to the point where it's becomes almost exhaustive in its descriptions.
For those who like true-to-form JRPGs, Nintendo announced that you'll be able to play through Xenoblade Chronicles 2 using the original Japanese voice track with English subtitles. This feature won't be in the retail release of the game, but it will be available in a day one patch.
Finally, we come to the season pass for Xenoblade Chronicles 2. The season pass will cost $30 and will add five pieces of DLC between December and fall 2018. Shortly after launch, players can look forward to some free support items, while a new quest will be added to Xenoblade's main story in January. Those releases will be followed by a "new rare blade" and a challenge battle mode in spring and summer 2018, respectively, and finally, Nintendo promises a brand new story on tap for fall 2018.
You can watch a replay of today's Nintendo Direct in the video embedded above. Xenoblade Chronicles 2 is available to pre-order today, and it'll be launching on December 1. Are you going to be getting this epic JRPG when it releases? Head down to the comments section and let us know!