Xbox Wireless Controller gets two new color options next month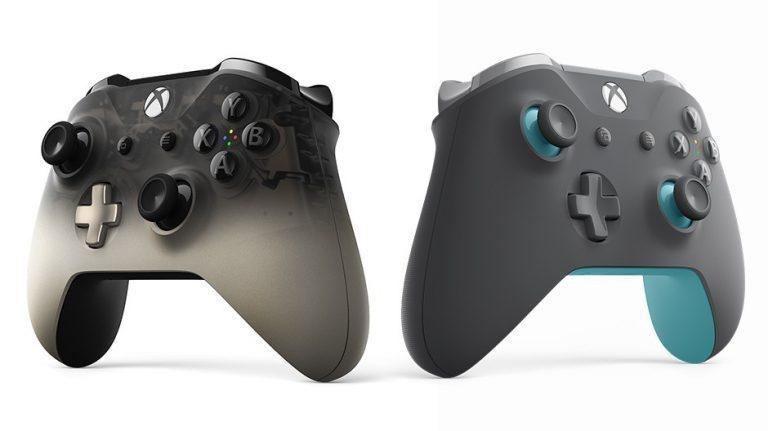 If you're in the market for an Xbox Wireless Controller, you might want to delay your purchase a little longer. Microsoft has announced a pair of new controllers that are scheduled to launch next month. Even though they won't be arriving until we're into September, they're going up for pre-order today.
The first controller of the pair is officially named the Xbox Wireless Controller – Phantom Black Special Edition. Microsoft says that this is a controller that will be "the envy of all of your friends," and, just like an accessory out of the 1990s, the top features a translucent matte black design that allows you to see the the controller's innards.

As you make your way down to the grips, the translucent black becomes metallic gold. While most of the buttons are all black, they're accented by a d-pad in the same champagne gold, and around the back you'll find textured grips, which is becoming a staple of these premium Xbox controllers.

The second controller is a little more subtle. Simply named the Xbox Wireless Controller – Grey/Blue, this one is pretty straightforward. The front of the controller is pretty much all grey with light blue accents, while the back and the underside is light blue as well. Nothing too fancy, in other words, but a nice change of pace from the standard white controller.
Microsoft doesn't say how long these controllers will be available, but the "special edition" branding with the Phantom Black controller suggests that it'll at least only be around for a limited time. The Phantom Black controller is launching on September 11 at retailers worldwide for $69.99, while the Grey/Blue controller will land at retailers in the US and Canada on September 25 for $64.99. The Grey/Blue controller will then launch around the world on October 9, and both are available to pre-order today from Xbox.com.