Xbox One's diverse avatar options are reportedly close to launch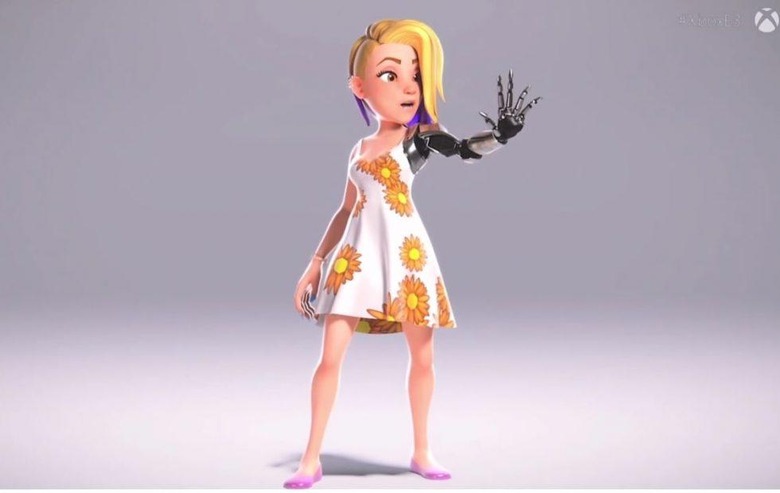 Xbox avatars probably aren't a major focus for a lot of gamers, but they've been a big part of the Xbox dashboard since the days of the Xbox 360. Last year, Microsoft announced plans to launch an overhaul that would add a bunch of options for more diverse avatars, but it's been a while since we last heard about the state of that update. As it turns out, it might be just around the corner.
According to a new report from The Verge, Microsoft is planning to make these diverse avatar options available to Xbox Insiders later this month. The Verge's sources, who asked to remain anonymous, claim that many on the Xbox staff are already putting these avatars through their paces, and with an Xbox Insider launch before March is over, we could see wide release as soon as April.
In response to this report, Microsoft's corporate vice president of gaming Mike Ybarra took to Twitter to give us an update. He says there's no firm launch date for these avatar options, and that they'll launch when they're ready. That, of course, doesn't dispel the rumor entirely, but it might rule out an introduction to Xbox Insiders as soon as The Verge's sources claim.
In any case, the changes Microsoft is making to avatars seem to be a very positive thing. In a trailer that debuted during E3 2017, we were given a taste of what Microsoft is planning. Microsoft previewed avatars with all sorts of props, from prosthetic arms and wheelchairs to space suits and motorcycles. With options to change the color of the clothes your avatars wear and the props they use, customization is definitely the name of the game here.
These new avatars were originally supposed to launch last fall, so even if Microsoft isn't planning to release them to Xbox Insiders as soon as this report claims, it isn't hard to imagine that launch is coming up somewhat soon. We'll keep an ear to the ground for more, so stay tuned.