Xbox One X Minecraft 4K gets cross-platform multiplayer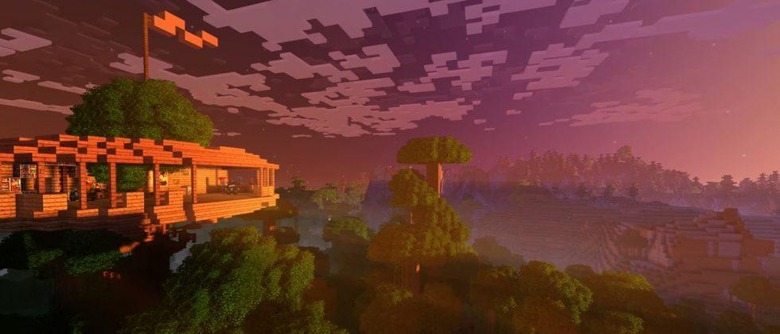 Given that Minecraft is going on six years old, you'd be forgiven for thinking that there wasn't anything left to announce about the indie favorite. You'd be wrong, of course, because Microsoft had not one, but two big things to reveal for Minecraft during its E3 2017 press conference today. This first was that Minecraft will get the 4K treatment with Xbox One X, which may not be much of a shocker to most.
One has to wonder just how much Minecraft will benefit from 4K resolution, especially considering that its textures are decidedly retro in their quality. Whether Minecraft will ultimately be better off for the bump in resolution or not, the good news here is that you won't need to buy another copy. In Mojang's announcement today, the company revealed that 4K support will arrive as part of a free update this fall.
What was perhaps most exciting about Minecraft's appearance during this press conference wasn't the announcement that it will get a bump up to 4K, however. Mojang also revealed that Minecraft will soon be able to boast cross-platform multiplayer. This feature will be available across to many different players, including those playing on Xbox One, PC, mobile devices, and Nintendo Switch.
Notably, the PlayStation platform was missing from that announcement, which is interesting for a couple of reasons. It would seem that Microsoft isn't interested in cooperating with Sony at all, which remains its biggest competitor. This announcement also shows that Microsoft may not consider the Switch a competitor at all, which is perhaps even more important.
Tagging along with this cross-platform play will be a new community marketplace that allows players to sell their skins and texture packs. Collectively, these new features will be known as the "Better Together" updates. We're not sure on when, precisely, the Better Together update and the 4K update will arrive, but we'll keep you posted. For now, have a look at the rest of our coverage from E3 2017!