Xbox One Super Charger recharges your controller in under a minute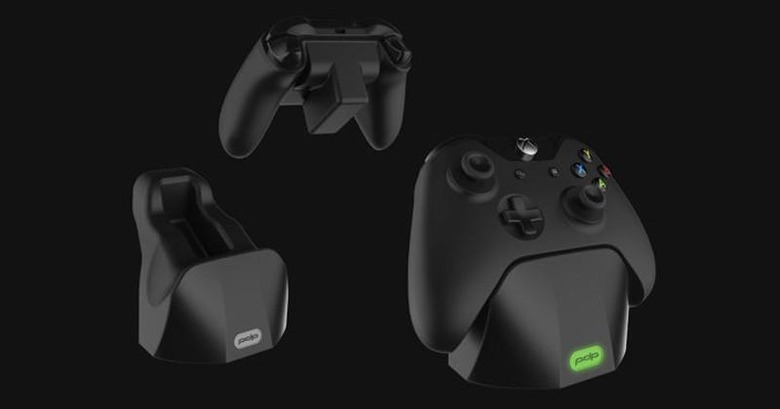 One of the worst things to happen during a game is to have your controller die on you. Since the invention of the wireless controller, keeping your batteries charged has become a serious issue. Sure, you can always keep some spare AA's on hand, but what if you could recharge your battery in under a minute?
That's right, according to PDP, their latest gadget will charge your Xbox One controller in the time it takes to go to the bathroom and grab a fresh drink. The device is called the Super Charger, and it apparently lives up to its name. After all, there are no other chargers on the market that can offer such speeds.
We don't know too much about the device, unfortunately. The company is holding back the full information until CES next week. What we do know is that it is only for the Xbox One, and it has the "ability to recharge the Xbox One controller in just seconds," according to PDP CTO Tom Roberts.
Something interesting to note from the picture is that the battery pack has a large protrusion in the middle of the controller. While the extra plastic shouldn't interfere with your hand placement, one has to wonder if there's any significant weight added by the Super Charger. We'll let you know when we find out next week.
VIA: IGN