Xbox One S controllers now work properly in Android Pie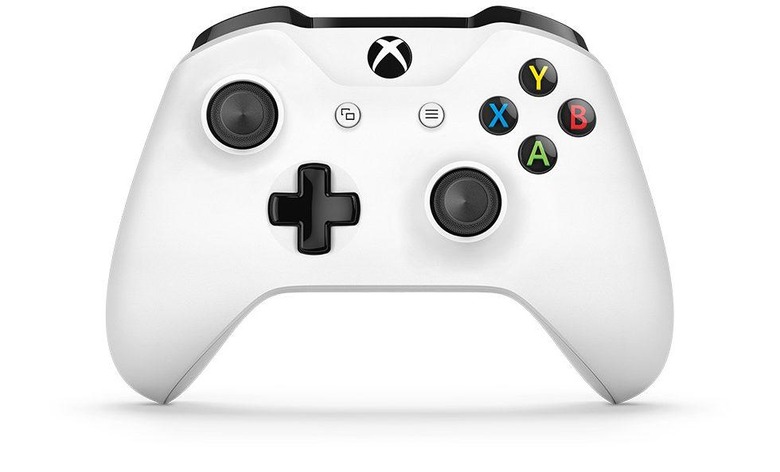 We can discuss the merits of Xbox as a platform for hours on end, but one thing a lot of gamers seem to agree on is the idea that Microsoft makes a good controller. While it may have taken the company a little while to reach a much-loved design (the original Xbox's Duke controller was something else, but not particularly good), the Xbox 360 and Xbox One gamepads are frequently recommended as good choices for people looking for a controller to use on other platforms like PC. Now, at long last, we may see it recommended more as a good choice for Android gaming as well.
Xbox One gamepads have been compatible with Android phones for a couple of years at this point. Back in 2016, when Microsoft launched the Xbox One S, it also released a new version of the Xbox One gamepad that connected through Bluetooth, which should in theory mean fairly seamless compatibility with Android devices.
However, the term "compatible," is used rather loosely here, because while new Xbox One S controllers can indeed connect to Android phones and tablets, problems with button mapping immediately began cropping up. This, in turn, meant that the Xbox One S gamepad wasn't really a viable control method for Android, and though users submitted various bug reports to Google, the problem with key mapping persisted for two years.
It looks like that's all changing with Android Pie. As discovered by XDA Developers, a Google engineer has updated a two-year-old thread on Google's Issue Tracker, reporting that the problem with key mapping "should be fixed in P." Google apparently took its sweet time in getting this issue sorted out, but as the saying goes, "better late than never."
Of course, now most Android users need to play the waiting game before they'll be able to use an Xbox One controller with their device. There's no telling when many devices will be updated to Android Pie, and for some phones (even maybe some newer ones), that update may never come at all. Still, it's nice that this issue finally has a solution, as it isn't hard to imagine that many Android gamers already own an Xbox One S controller.