Xbox One November 2018 update delivers mouse and keyboard support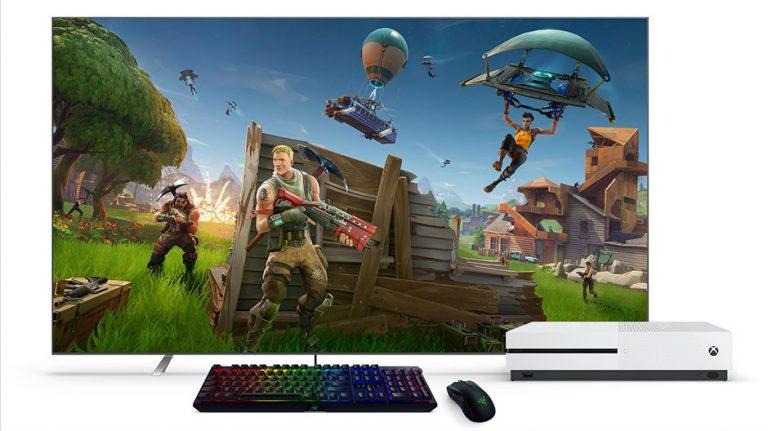 Over the weekend, Microsoft revealed that mouse and keyboard support will, at long last, be coming to Xbox One. The big day is today with the roll out of the console's November 2018 update. The first game on deck to get mouse and keyboard support is Fortnite, though Microsoft is planning to expand this functionality to a handful of other games by the time 2018 wraps up.
To compensate for the fact that mouse and keyboard is a more accurate control method than a gamepad, Fortnite on Xbox One is also getting input-based matchmaking today. Those playing with a mouse and keyboard on Xbox One will only be matched against other players on mouse and keyboard, so if you're sticking with a gamepad, you don't have to worry about a flood of opponents who suddenly seem more capable.
Warframe is another Xbox One game that's getting mouse and keyboard support today, which makes sense given its early days as a PC-only title. Before the end of November, we'll see mouse and keyboard support launch for Bomber Crew, Deep Rock Galactic, Strange Brigade, Vermintide 2, War Thunder, and X-Morph Defense. At some point in the (hopefully) not-too-distant future, games like Children of Morta, DayZ, Minion Master, Moonlighter, Vigor, Warface, and Wargroove will receive support as well, though Microsoft didn't say when, specifically, we can expect it to arrive for those titles.
Also coming along with the November 2018 update are improvements to the Xbox Skill for Cortana and Alexa. In the UK, the Xbox Alexa Skill is launching in beta, complete with support for UK English. We'll also see the arrival of the Amazon Music App and new features for Search that support results from your various game subscriptions such as Xbox Game Pass or EA Access.
The Xbox One November 2018 update is rolling out today, though Microsoft doesn't make any indication of when the roll out will be complete. What do you think of mouse and keyboard support on Xbox One? Head down to the comments section and let us know!