Xbox One Madden NFL 16 Bundle goes up for pre-order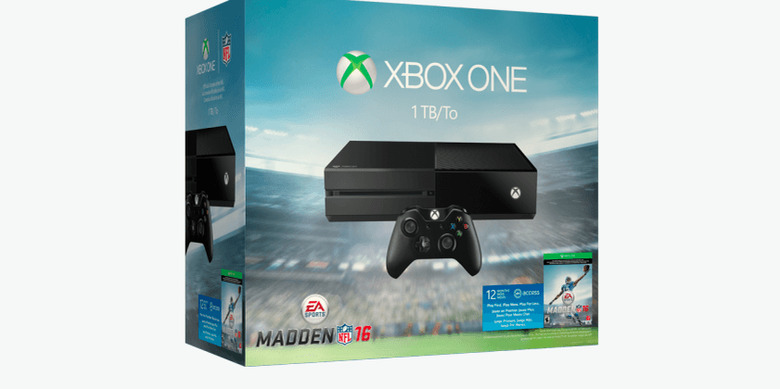 We may receive a commission on purchases made from links.
Football fans, today brings good news: the Xbox One is arriving in a new bundle, and it's bringing Madden NFL 16 with it. Called, most appropriately, the Xbox One Madden NFL 16 Bundle, it includes an Xbox One with a 1TB hard drive, offering ample space for all the downloads you've got planned, as well as a full download for Madden NFL 16 when it launches next month (August 25, to be precise). It is coming with a couple other perks, too, and you can pre-order it now.
In addition to the 1TB console and the Madden NFL 16 download, the bundle will also include a year's subscription to EA Access, which has its own benefits: a collection of free games, a discount on EA digital purchases, pre-release gameplay for some titles, The Vault, and more.
That means those who grab the bundle, which is arriving on August 18, will be able to play Madden NFL 16 starting August 20, a few days before the game officially launches for everyone else. Once the official launch rolls around, all progress made in the pre-release gaming will be retained.
The Xbox One Madden NFL 16 bundle is priced at $399 USD, and is available for pre-order from select retailers like the Microsoft Store and Amazon. It will be available for purchase in stores starting August 25. Check out the timeline below for other recent Xbox One news.
SOURCE: Major Nelson