Xbox One is getting a simple but useful feature that's long overdue
Throughout the day, the Xbox Series X has dominated news, but there's a new feature on the way to Xbox One that may excite a number of users. At some point in the near future, it seems that Xbox One owners will be able to eject the disc that's in their console simply by pressing a button on their controllers. It's a simple and straightforward feature, but it could be necessary for some users.
After all, the eject button has been known to fail on some older-model Xbox One consoles. Whether it's due to a design flaw or simply because these consoles are getting old, there's no lack of people complaining about failing Xbox One eject buttons on the internet. If you count yourself among that group, then adding an eject hotkey to the controller helps get around that issue.
Accessibility is another reason why it's a smart move to add a controller shortcut for disc eject. With Microsoft making a huge accessibility push with the Xbox Adaptive Controller, this means that those who have limited range of motion – and therefore may have trouble pushing the console's eject button – can now map the action to a button that's easier to use.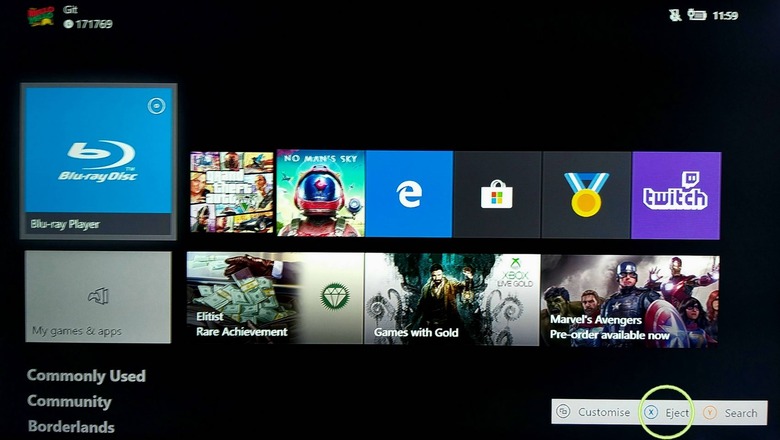 Regardless of why you need this feature, it seems you'll get it soon. A screenshot of the Xbox menu that shows an eject shortcut mapped to the X button was shared to Reddit today, with other users pointing out that this feature is only currently available to Xbox Insiders. We're not sure when we might see this roll out to everyone, but given its rather simplistic nature, it may not take long for Microsoft to verify that it's working correctly.
We'll keep our ear to the ground for more on when this will hit the live version of the Xbox dashboard, but if you're someone who's stuck with a broken eject button, just know that a workaround is on the way.