Xbox One 'Dusk' And 'Copper' Wireless Controllers Unveiled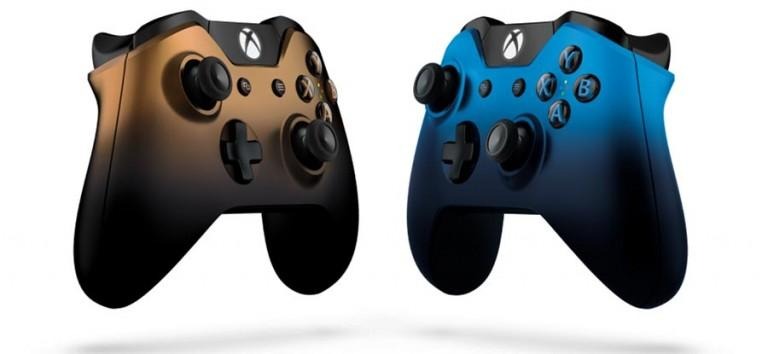 Microsoft has unveiled a couple of new wireless controllers, both with a faded color gradient finish, which is a first among Xbox One wireless controllers. The two controllers are dubbed "Copper Shadow" and "Dusk Shadow," each hinting at the color of the controller as it fades to black. Colors aside, they come with all the usual Xbox One controller features.
The two-toned look is a welcomed change from some of the other Xbox One controller designs, offering a smooth-as-butter transition from a highly saturated blue and soft copper down into a progressively darker shadow near the bottom. The trim and buttons are solid black on both, while the letter buttons feature the controller's main color.
Says Microsoft, the controllers also feature an enhanced D-pad and Impulse Triggers. They're wireless, and so you won't have to stay tethered by wire, and they're both available for pre-order now for $69.99 USD. The controllers will be made available in a bunch of regions at various retailers where gaming products are sold.
The Dusk and Copper controllers will be available in the United States, Canada, Mexico, Chile, Colombia, and Argentina starting at the end of this month, and then will rollout in other unspecified regions starting in April. The prices will vary based on region. The only exception to it all is the Special Edition Copper Shadow controller, which will be a GameStop and Microsoft Store exclusive in the U.S. For a short while, the blue controller will be exclusive to Best Buy and the Microsoft Store.
SOURCE: Xbox Wire