Xbox One deals are back with 2017's biggest game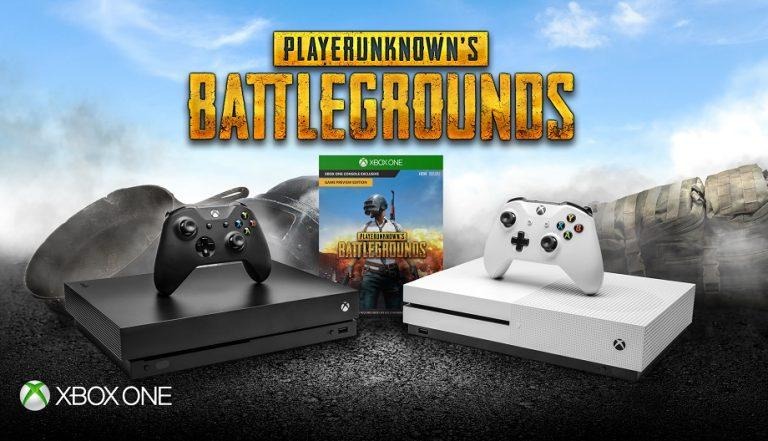 Every so often, Microsoft likes to drop the price on the Xbox One or offer other promotions in order to stimulate sales. Since we find ourselves smack in the middle of a period that's traditionally slow for game sales, Microsoft has determined that now is the time to do just that. The company today announced two new Xbox One deals – one for the Xbox One X and another for the Xbox One S.
If you've been thinking about picking up an Xbox One X – which Microsoft isn't afraid to call the most powerful console of all time – you might want to hold off for a couple more days. Beginning on February 18, Microsoft will toss in a free copy of PlayerUnknown's Battlegrounds with any Xbox One X purchase, giving you what is perhaps the biggest game of 2017 for free.
While we probably won't see an actual price drop on the Xbox One X for quite some time, getting a free game is almost as good. That's especially true when you consider that PlayerUnknown's Battlegrounds stands to benefit significantly from the extra horsepower of the Xbox One X. Since the game is relatively unoptimized in its Xbox Game Preview state, the increased power of the Xbox One X could help it run a fair bit better.
As always, top-of-the-line isn't necessarily the best choice for everyone, and if you find yourself in that camp, Microsoft has a deal for you too. Also beginning on February 18, we'll see the price of all Xbox One S bundles drop by $50. This includes the upcoming PlayerUnknown's Battlegrounds bundle, which is scheduled to launch on February 20, just a couple of days after this promotion gets underway.
The Xbox One X deal will run until February 24, so you'll have just about a week to take advantage of it. The Xbox One S deal, on the other hand, will last just a little bit longer and end on March 3. Microsoft says that these offers will be available at most retailers across the US, so you should be able to walk into your favorite brick and mortar to pick one up beginning next week.