Xbox Music pricing details outed in Windows 8 app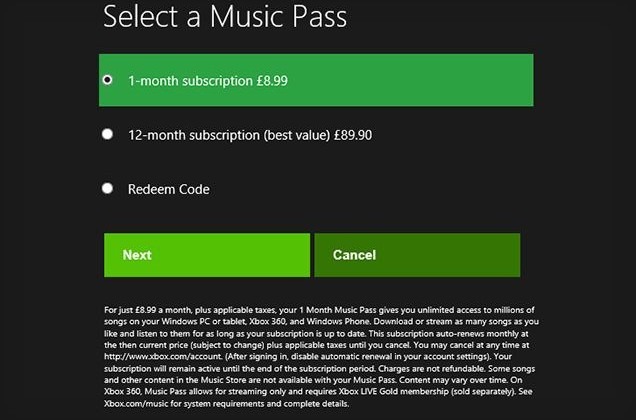 Microsoft is beginning to pare back its Zune offerings to make way for Xbox Music, a brand new service that is still a mystery for the most part. Today, however, we're getting some details on Xbox Music's pricing and an ever-so-brief glimpse at the user interface it will sport on Xbox 360. The pricing information comes courtesy of the Windows 8 Music app, while the look at the UI is the doing of some Xbox dashboard beta testers, who spilled Microsoft's secrets in sharing a screenshot with The Verge.
The Windows 8 Music app shows us that a one-month subscription to the incoming music streaming service will run £8.99, while a one-year subscription will cost £89.90. Zune users living in the UK will immediately recognize those prices, as they're the same rates Microsoft charged for access to the dying service. Pricing details for the US are still missing, but it seems safe to assume that Xbox Music will follow the same payment structure as Zune here in the States as well.
Of course, in order to use Xbox Music, you'll need to sign up for a subscription to Xbox Live Gold, which runs $59.99 per year in the United States. This means that you'll be paying more than the advertised price to use the music streaming service, but obviously the expectation is that you'll use your Gold subscription for more than just access to Xbox Music. Good news for those of you who hate paying monthly fees (don't we all?), as some keen-eyed gamers on NeoGAF are also saying that an ad-supported free version of Xbox Music will be offered, so it appears that Microsoft is taking a page out of Spotify's book with this one.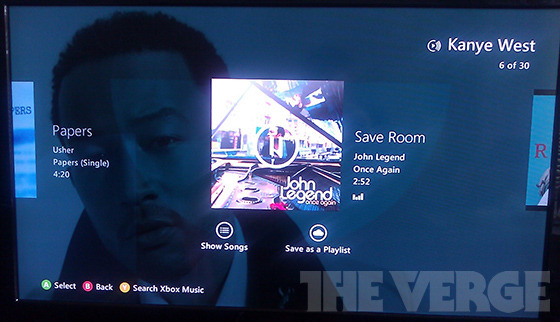 The screenshot that was sent to The Verge doesn't show much, but it does indicate that users will be able to sync their playlists across multiple devices. If that's an actual feature of Xbox Music, then that will be a big bonus for users, so let's keep our fingers crossed. The service is still obviously in its early stages though, so right now, we'll just have to wait until Microsoft spills some official details. Stay tuned.