Xbox Live Marketplace to have Black Friday sale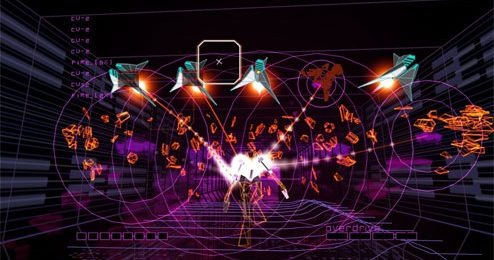 Even the Xbox Live Marketplace is getting in on the post-Thanksgiving sale madness. In fact, they've just posted up some great price reductions on some pretty cool arcade games and add-ons for some of your favorite current games.
Beginning on Friday and ending on Sunday, you can get discounts on all sorts of titles from the Live Marketplace. Everything from Rez HD to Brain Challenge have gotten price drops, each only costing 500 Microsoft Points. They were formerly priced at 800 points.
Additional downloadable content is also on sale for Guitar Hero 3, Rock Band and Forza. Themes are included as well, such as those for Sonic Unleashed and Gears of War 2. Check out the full list of on-sale items below:
Xbox Live Arcade Games

Rez HD – 500 Microsoft Points

Arkadian Warriors – 500 Microsoft Points

Assault Heroes – 400 Microsoft Points

Catan – 500 Microsoft Points

Brain Challenge – 500 Microsoft Points

Boogie Bunnies – 500 Microsoft Points

Golf: Tee It Up! – 500 Microsoft Points

Paid DLC

GH3 Metallica "Death Magnetic" Full Album – 1000 Microsoft Points

Forza – March Car Pack – 400 Microsoft Points

Crackdown – Getting Busy Bonus Pack – 500 Microsoft Points

Rock Band All That Remains Pack 01 – 290 Microsoft Points

Lips – The Remedy (Jason Mraz) – 100 Microsoft Points

Themes

Gears of War 2 – Last Day – 180 Microsoft Points

Sonic Unleashed – 180 Microsoft Points

Castle Crashers Premium – 180 Microsoft Points