Xbox Live Games with Gold for September could be its broadest line-up yet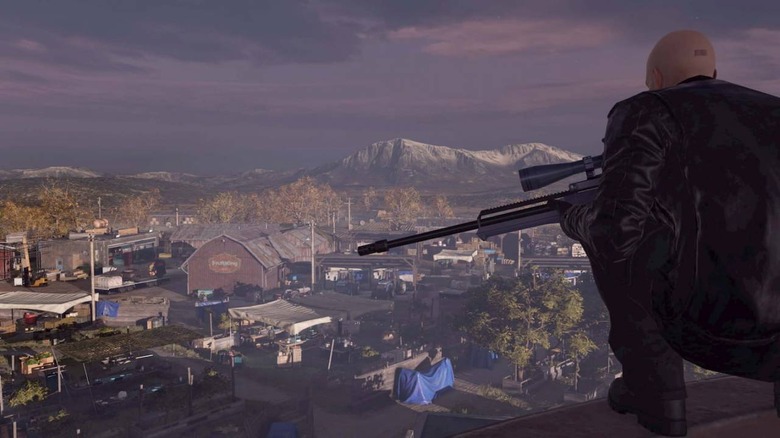 With September on the horizon, Microsoft has revealed the next round of titles that will be offered through Xbox Live's Games with Gold. As always, these games will be free to download to everyone who has a subscription to Xbox Live Gold, which is required to play Xbox One and Xbox 360 games online. September's games cover a wide range of genres, from shooters and stealth games to puzzle and fighting games.
The September Games with Gold selection definitely start off strong by offering the first season of Hitman for Xbox One. Downloading this will net you the entire season, so if you want to get up to speed with modern-day Hitman, this is a good place to start.
The second game on tap for Xbox One is a co-op puzzle game called We Were Here. With this one, you'll be teaming up with someone else to explore a castle and solve puzzles, using communication with your partner to succeed. If you don't have a friend willing to play through the game with you, you can hop online and be paired with a stranger instead.
On the Xbox 360 side of things, we've got two solid titles on the way. The first is Earth Defense Force 2025, which has built quite the fan following for itself and tasks you with fending off an alien invasion. The other free game for Xbox 360 is Tekken Tag Tournament 2, which doesn't needs much introduction since it comes from one of the most popular fighting games around.
Hitman: The Complete First Season will be available from September 1st to the 30th, while We Were Here will go live on September 16th and remain available until October 15th. Meanwhile, Earth Defense Force 2025 will be free from September 1st to 15th, followed by Tekken Tag Tournament 2, which will be free from September 16th to the 30th.