Xbox Game Pass: 5 reasons to give it a try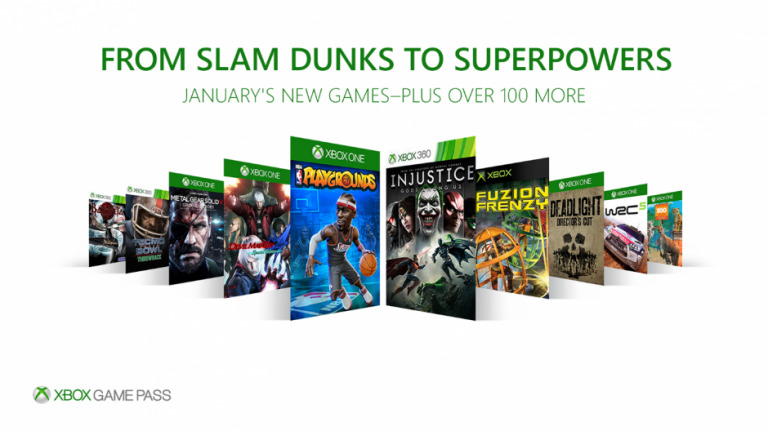 Microsoft is rounding out the year by adding a bunch of games to Xbox Game Pass, a service that allows you on demand access to a library of titles. Though it's similar to PlayStation Now, Xbox Game Pass is still in its infancy as a service, so what's the benefit of signing up for Microsoft's service when Sony's own is available on PC and therefore doesn't require a PlayStation 4? There were already a few reasons why you might give Xbox Game Pass a shot over PlayStation Now, and Microsoft just turned it into an even more tempting proposition.
1. Your first month is $1 (assuming you sign up soon)
From now until January 4, you can join Xbox Game Pass for $1. That will take care of your first month of service, and then after that, your subscription will continue at $9.99 per month. Of course, since you can cancel whenever you want, you can use this $1 month of service as something of a test drive to figure out if you want to continue paying for Xbox Game Pass.
2. Xbox Game Pass now offers more than 100 games
While Xbox Game Pass lags behind PlayStation Now in terms of the number of games that are available, the addition of these 10 new games will push the total count over 100. The new games that are being added are NBA Playgrounds, Injustice: Gods Among Us, Devil May Cry 4: Special Edition, Fuzion Frenzy, Metal Gear Solid V: Ground Zeroes, Deadlight: Director's Cut, Zoo Tycoon Ultimate Animal Collection, WRC 5: World Rally Championship, Bayonetta, and Tecmo Bowl Throwback.
That list has some very familiar names on it, but if you missed out on them the first time around, this is a good chance to get caught up. This new selection seems to offer a decent mix of Xbox One and Xbox 360 games, with Fuzion Frenzy being the sole original Xbox game in this bunch. All 10 of these new games go live on January 1, so we've got some time to wait yet.
3. Your sign up benefits charity
If you decide to take advantage of this promotion and sign up for Xbox Game Pass, your dollar will go further than you initially think. For every new Xbox Game Pass subscription Microsoft gets between December 21 and January 4, it will donate $10 to hospitals around the world through GameChanger. All in all, it sounds like a pretty great deal, and to sign up, you need only head over to the Xbox Game Pass site.
4. It's less expensive than PlayStation Now
Obviously, with this promotion where a single dollar gets you a month of Game Pass, Microsoft's service is going to be less expensive than PlayStation Now. Regardless of this deal, Xbox Game Pass is cheaper than PlayStation Now even at its regular price. Microsoft charges $9.99 per month for Xbox Game Pass subscriptions, while Sony charges $19.99 for a month of PlayStation Now. The trade-off, of course, is that PS Now offers more than 500 PS4 and PS3 games, while the library for Xbox Game Pass just hit 100.
5. Xbox Game Pass covers the entire Xbox lineup
While Sony only offers PlayStation 3 and PlayStation 4 games through PlayStation Now, Xbox Game Pass includes games from all eras of Xbox consoles. This means we go all the way back to the OG Xbox which, even though it was severely outsold by the PlayStation 2, is still fondly remembered by a lot of players. Though original Xbox games are now supported by Xbox One backward compatibility, this is a good solution if you no longer have the disc for an old game you'd like to play.
Wrap Up
Naturally, which service you prefer ultimately comes down to which games you enjoy more, but Microsoft is making a pretty strong case for Xbox Game Pass here. Are you an Xbox Game Pass subscriber? If you are, head down to the comment section and let us know what you think of it!