Xbox Fitness for Xbox One unveiled with promotion for Live Gold members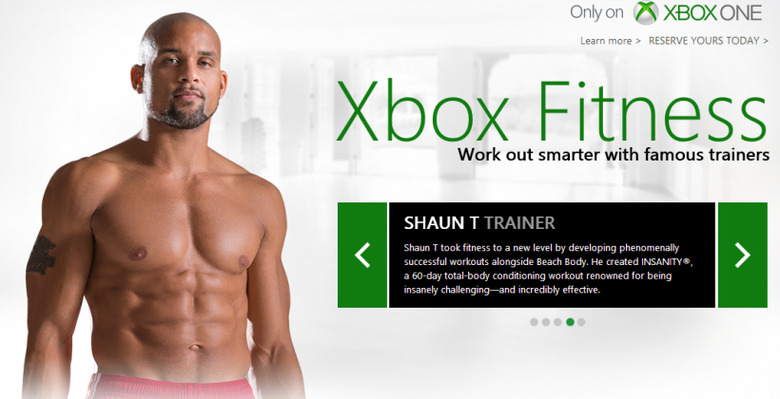 Those who prefer to accomplish their fitness goals from the privacy of their own home can do so using a variety of means, of which the Xbox One will be an option. Microsoft has announced Xbox Fitness for the Xbox One, a library of fitness content from various big name trainers and fitness personalities. For those with an Xbox Live Gold membership, Xbox Fitness is being offered with a promotion through December 2014.
Xbox Live Gold members will have access to Xbox Fitness for free until the end of December 2014. The service is featuring videos from many popular fitness programs and personalities, including Tony Horton of P90X, Shaun T of INSANITY, Tracy Anderson, Jillian Michaels, and various others. In addition to the library of content, Xbox Fitness includes various body-stat features and related functionlity.
Microsoft says Xbox Fitness utilizes the new Kinect, which it says can measure users heart rates — including micro-fluctuations — optically from a distance of up to 10 feet, no touching or monitor bands necessary. Beyond that, there is also muscle mapping, which includes using Kinect to detail which muscles are being worked the most in various activities.
The muscle mapping feature will extend to recommendations based on its readings, such as providing tips based on the data it collects to improve the results of various movements. There is also the measuring of exertion levels and challenges for encouraging the user to work harder. Similar to this is an energy meter, which shows a meter offering a visual representation of how much work one is doing, showing the results of slacking off.
Beyond that, Microsoft isn't going into too much detail about the service at this time, though you can get an idea of it from the from video above. The Xbox One will launch on November 22.
SOURCE: Major Nelson