Xbox Console Streaming starts for some Insiders: Here's how to get on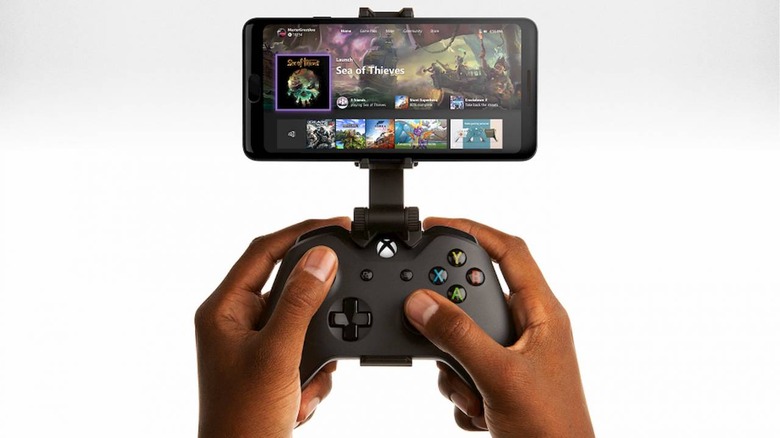 Microsoft is gearing up to make a big play for game streaming, and while the more well-known part of that might be Project xCloud, there's another component worth paying attention to in Xbox Console Streaming. With this feature, Xbox One owners can stream the games they own from their home console to a smartphone, allowing them to access their games when they're away from home.
Today, Xbox Console Streaming entered testing for US and UK Xbox Insiders in the Alpha and Alpha Skip-Ahead rings. If you're in one of those rings and you've got the required hardware, you can take Xbox Console Streaming for a spin yourself and get a taste of the feature before it rolls out to a larger audience. If, on the other hand, you're an Xbox Insider and you aren't in one of those rings, you'll need to sit tight as Microsoft says this preview will expand to more rings soon.
Xbox Console Streaming requires a phone or tablet running Android 6.0 or higher that's compatible with Bluetooth 4.0. You'll also need a Bluetooth-enabled Xbox Wireless Controller to participate, so if you own an Xbox One S or One X, the controller that came with it will work. Microsoft also recommends that you get a controller mount to use with your phone, but of course that isn't necessary to participate.
With all of the hardware gathered up, you'll first need to download the Xbox Game Streaming (Preview) app from the Google Play Store [download]. Opening the app will take you through a step-by-step process of setting up Console Streaming, but there are some requirements you'll need to ensure you meet before you can stream. For instance, you'll need an upstream bandwidth of 4.75 Mbps, though Microsoft recommends 9 Mbps.
You'll also need a network latency of 125 ms or less, but Microsoft prefers 60 ms or less. Finally, your console will need to be set to instant-on power settings so it's always available for streaming. Microsoft encourages users to try out any and all of their Xbox One titles, noting that Xbox 360 and original Xbox games aren't compatible with console streaming for now. Assuming you meet all of those requirements, you should be good to try out console streaming, so give it a crack if you're in the Xbox Insiders program.