Xbox Adaptive Controller gets a touching Super Bowl 2019 commercial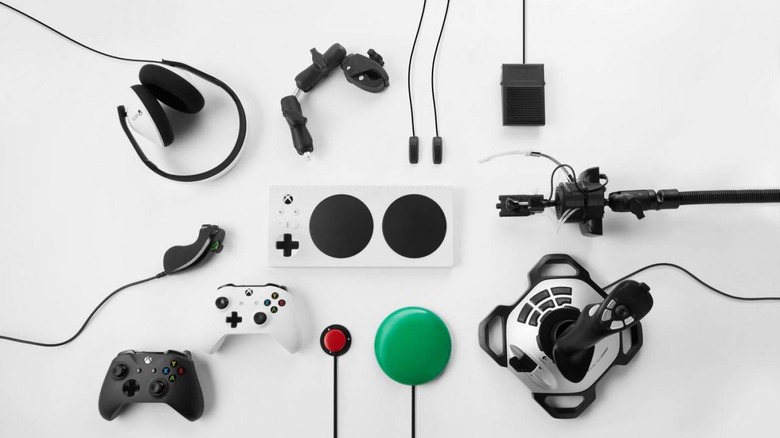 Last year, Microsoft rolled out the Xbox Adaptive Controller. The strange looking device was created to make gaming more accessible by allowing those with disabilities to create their own custom button layouts. It's an impressive piece of kit that was extremely well received by the gaming community, and now it's about to get some screen time during one of the year's biggest sporting events.
Microsoft has created an Xbox Adaptive Controller advertisement for Super Bowl LIII and it is, in a word, touching. Though the Super Bowl won't be happening until Sunday, we get the chance to watch this commercial today, as Microsoft has uploaded it to its YouTube channel.
The ad centers around six children with disabilities and shows how the Xbox Adaptive Controller helps them play games. Each of the children struggle with using a traditional gamepad, but with the Adaptive Controller, they're able to play games with their friends and, as one child named Grover appropriately puts it, crush them competitively. It's a heartwarming video that ends with an equally heartwarming message: "When everybody plays, we all win."
The Adaptive Controller, for those who missed its launch last year, is a flat, rectangular gamepad that features a couple of oversized buttons on its face, along with a regular D-pad and Xbox One's various navigation buttons. It looks relatively simple at first blush, but a line of 3.5mm inputs across the top allows user to connect buttons, switches, foot pedals, or anything else to create a control layout tailored to their capabilities.
The potential for customization gives users with disabilities a lot of different options when it comes to creating a layout that works for them, so it's little surprise that the Xbox Adaptive Controller was so well received by the community when it was first revealed. You can watch Microsoft's Super Bowl ad in the video embedded above, or catch it live when the big game airs on Sunday, February 3.