Xbox Adaptive Controller accessibility gamepad goes up for preorder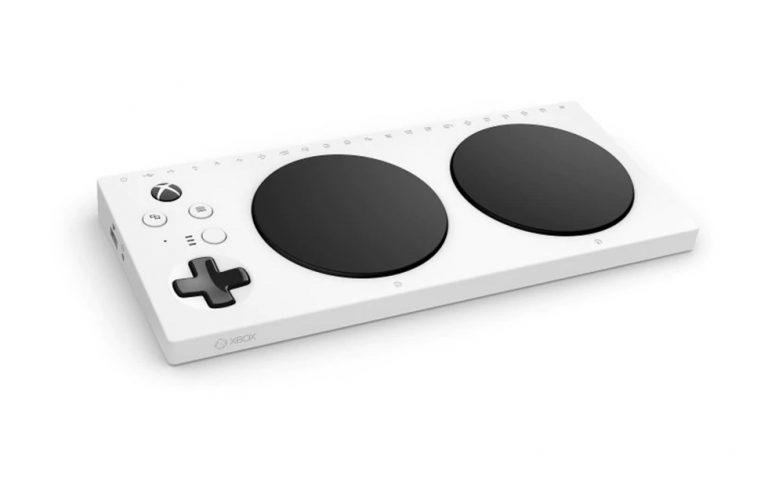 Microsoft unveiled its Xbox Adaptive Controller, an accessibility controller, last month following a big leak. That same controller is now available to preorder from the company, though it still won't be shipping to buyers until September. Not familiar with the controller? Here's everything you need to know.
The company designed the Xbox Adaptive Controller from the ground up, doing so for those with accessibility needs. The button layout is obviously quite different from what you get with the regular Xbox One control, the two giant black circles being the "A" and "B" buttons. More recognizable is the D-pad and system buttons.

As the video below shows, the controller also features a long row of 3.5mm jacks via which various switches and buttons can be connected. This helps individuals tailor the Adaptive Controller to the player's needs, whatever they may be. As well, users can even connect a joystick to the controller using a USB port it features. Charging, meanwhile, is done via USB-C.
Microsoft describes the controller as a "unified hub" that ultimately makes video games more accessible for individuals who have limited mobility. Buyers must get the external devices separately; they're not included with the Xbox Adaptive Controller.
Microsoft built the controller in partnership with multiple entities, including the Cerebral Palsy Foundation, The AbleGamers Foundation, SpecialEffect, and more. Feedback from the partners helped shaped the development of the controller, which can be purchased from the Microsoft online store for $99.99 USD.