Xbox 720 reportedly detailed in Xbox World's penultimate issue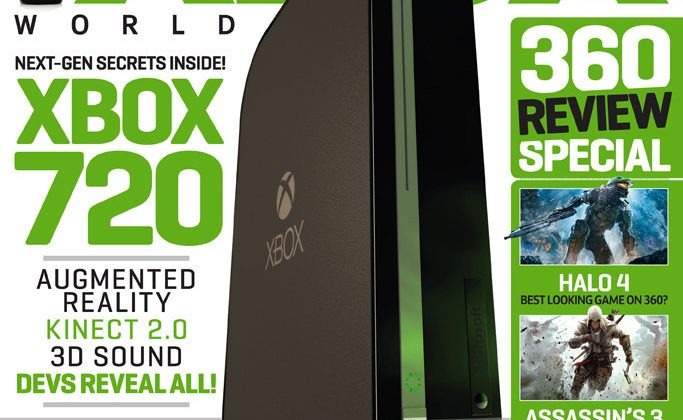 December 2012 is going to be a sad month for gaming magazines. Not only will Nintendo Power and PlayStation: The Official Magazine cease to exist when 2013 rolls around, but so will Xbox World. However, while the others may be going out with a look back at their runs, Xbox World is spilling everything it knows about the next Xbox in its second-to-last issue.
As it turns out, Xbox World apparently knows quite a bit about Microsoft's next console, with CVG listing some of the details. "Xbox World has been at the cutting edge of Durango coverage for over 12 months," Editor-in-Chief Dan Dawkins told CVG "Unless something really dramatic changes, everything we reveal in our penultimate issue will be revealed long before E3 in June." For starters, the eight page write-up suggests Microsoft will simply call its next console "Xbox" without anything else in the name.
We have a hard time believing that since Microsoft's first console was named Xbox, and naming another console Xbox would probably lead to some confusion. What we don't have a problem believing, however, are the reported specs of the console. According to Xbox World, the next Xbox will introduce us all to Kinect 2.0 and support Blu-Ray discs while making use of 8GB of RAM and a CPU that features "four hardware cores, each divided into four logical cores."
So there you have it – the next Xbox should be packing some sexy hardware when it eventually arrives. Now we're left to wonder when Microsoft will reveal the console. With Dawkins saying that everything will be announced "long before E3 in June," we'd be tempted to believe that Microsoft will pull the veil back at CES 2013, but with Microsoft giving the show the cold shoulder, that definitely isn't going to happen. Keep it tuned here to SlashGear for more details, and be sure to let us know if you think this is all legitimate!