Xbox 360 Wireless Speed Wheel debuts at E3 2011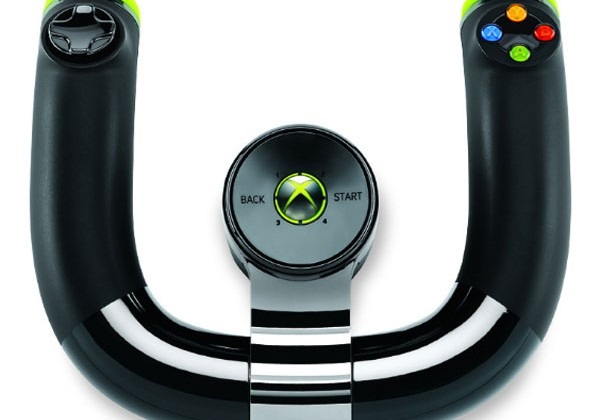 I have mentioned before that we have all three of the major game consoles in my house. We tend to play the PS3 more than anything else. The big reason for that is that we like driving and racing games around here and on the PS3 I have the Logitech G27 and a racing seat that makes Gran Turismo 5 some of the most realistic racing action to be had anywhere. I have wished on more than one occasion that Logitech would make the G27 work on the Xbox 360.
If you are in the market for a new racing wheel Microsoft showed one off for the Xbox 360 that will be coming in October for $59.99. That makes the Microsoft offering much cheaper than the roughly $300 the G27 sells for. The big downside is that the Xbox 360 Wireless Speed Wheel is more like the plastic racing wheel that came with Mario Kart on the Wii than my PS3 G27. Microsoft says that the wheel is compatible with all racing games right out of the box.
The thing that bothers me is that you simply hold the wheel in the air, there is no force feedback. The wheel has haptic feedback and vibration though. While the wheel will work with all Xbox racing games, it may have limited functionality in some games according to Microsoft. What do you think about this racing wheel? I think I will stick with the normal controllers, this wheel looks to add very little to racing games to me.
[via Major Nelson]