Xbox 360 maintenance will affect Netflix streaming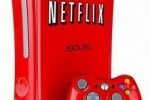 The Xbox 360 will be receiving some scheduled maintenance on June 16th. Xbox.com and Xbox Live will be shut down for a bit, but this will also make Netflix streaming to your Xbox 360 unusable for a period.
The maintenance period will start on June 16th at 12:01 a.m. and last until 11:59 p.m. PDT. Since you won't be able to access Xbox LIVE or Xbox.com, the Netflix streaming function will be disabled as well.
Specifically, you won't be able to log into your My Xbox section of the website. Plus, the Xbox forums will be locked for that period of time, meaning you can only read posts, not make new ones. This is merely a maintenance effort. No upgrades are expected.