Xbox 360 dons the Union Jack for Kinect Celebration Pack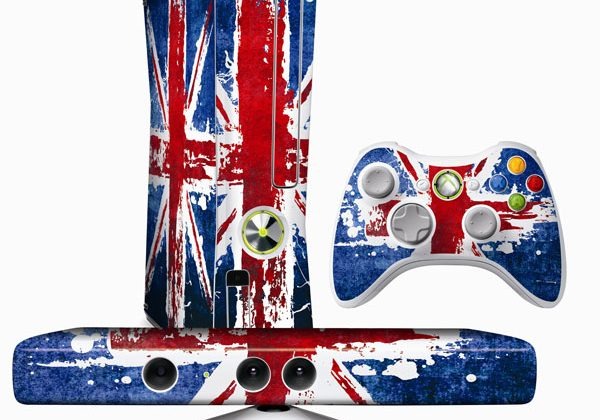 Microsoft has announced a new Xbox 360 Celebration Pack to celebrate all things British. Microsoft stopped short of saying the special-edition Xbox wearing the Union Jack has anything to do with the Olympics, but we all know the big thing this year is a London Summer Olympics. Officially, it is called the Xbox 360 Special Edition 4 GB Kinect Celebration Pack.
The Celebration Pack Xbox 360 will launch on Friday, May 25. It is a special edition white Xbox 360 4 GB console bundle, including the Kinect sensor and wireless controller. The Xbox comes with free commemorative Union Jack skins to decorate the console, Kinect, and the controller. The model also comes with two Kinect games, including Kinect Adventures and Kinect Sports.
The console also comes with three months of free Xbox Live Gold. Microsoft also has a special-edition Wireless Mobile Mouse 3500 that has the Union Jack livery on the top of the mouse. The mouse will sell for £29.99 and the special-edition Xbox pack sells for £249.99.