Xbox 360 adds Amazon Instant Video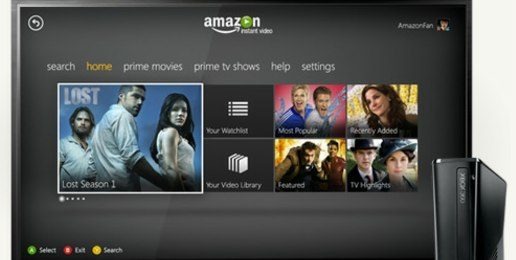 After first launching on the PS3, Amazon's Netflix clone is making its way to the Xbox 360. The Amazon Instant Video app launched today over Xbox Live, allowing customers to have instant access to the library of movies and TV shows they've already purchased from Amazon, as well as the full span of streaming videos available to Amazon Prime members.
Of course Amazon Instant Video doesn't have the traction that Netflix does, but customers are quickly learning that for $79 a year, Amazon Prime's service is not only cheaper than Netflix streaming, but they also get access to all the other Prime benefits including unlimited free two-day shipping, free Kindle book lending, and the ability to share memberships with household members.
It joins several other video apps on Xbox Live. It has been on the PS3 since earlier this year. At E3 next month, it is very possible that it is this kind of content that will be a central focus of Microsoft's presentation. After all, the Xbox 360 is starting to get stale and in order to keep it relevant, Microsoft has been pushing non-gaming content on the console.