X-Lay portable media player from SAFA is tiny but packing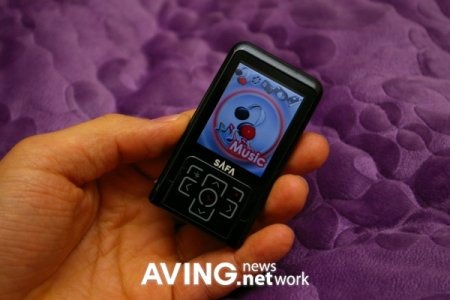 Why is that we want our TV's to be huge and we want portable media players to be so tiny you have to squint to see them? It's one of the great mysteries of the human race. In any case, there is yet another portable player to take into consideration for you teeny tiny needs.
Safa has a 1.8" player called the X-Lay. It plays audio and video and is APE, FLAC, WMA, WAV and MP3 compatible. I can't imagine you'd get much enjoyment out of watching it for long, however it comes with a FM radio, a photo album and e-book capabilities as well, which is pretty nice.
The 1 GB X-Lay will net you about $95 while the 2GB is $116. At that price anyone who opts for the 1GB is crazy, spring for the extra $20 and get double the storage.
Safa to launch new 1.8 inch mp3p 'x-lay' playing APE and FLAC [via Coolest-Gadgets]