X-Arcade unveils new adapters for game consoles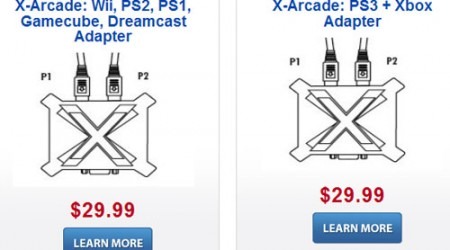 If you are a fan of arcade gaming or just a fan of joysticks for gaming on your modern console that will last forever and have retro arcade designs you may know the X-Arcade brand. The company makes massive joysticks that will work with all kinds of games that look like they could have been stripped out of an arcade game from 1980.
X-Arcade has announced that it has a couple new adapters that will allow you to plug that X-Arcade controller into more systems. One of the adapters allows X-Arcade controllers to be connected to the Wii, PS1, PS2, Gamecube, or Dreamcast and supports dual players. The adapter will cost you $29.99.
X-Arcade also has a slew of other adapters that allow its controllers to be connected to the PS3 and Xbox or to a computer via USB. Most of the adapters sell for the same $29.99 with others accessories costing less than that amount.