WyzeCam is the smallest security camera you can afford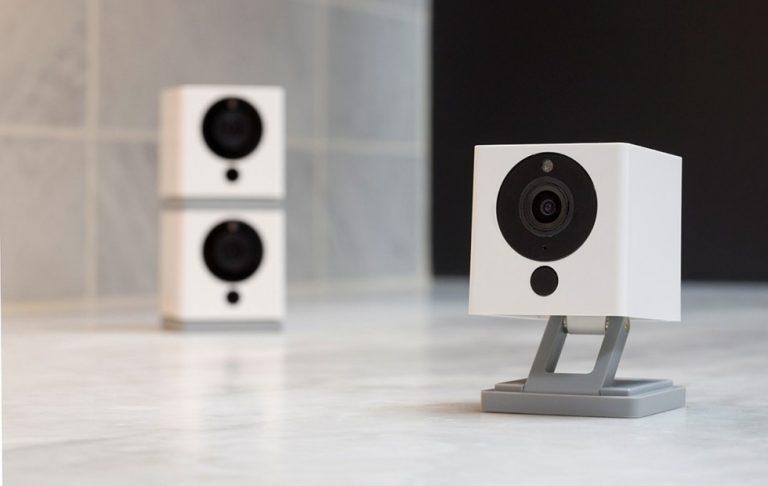 Smart security cameras are the new poster child for smart homes, now that smart lighting has more or less become normal. Because of that, there is no shortage of options available in the market, ranging from the well known giants like Nest to newcomers trying to upset the market. Wyze Labs is one of the latter, and it definitely has an tempting proposition. The WyzeCam is one of the smallest security cameras you can find that packs more than just the basics into a package that costs no more than $20.
If that didn't make your eyebrow rise, then you might not be aware of just how much even a basic connected security camera costs these days. But for the price of two movie tickets, says Wyze, you get a camera that can record in Full HD 1080p, has f/2.0 Night Vision up to 30 feet, and two-way audio. And those are just the basics.
Motion and sound detection keeps you always aware of what's happening inside or outside your home. Even when you're not at home, via mobile notifications and live streaming. The WyzeCam can even detect carbon monoxide and smoke, but not in the way you might think. Instead, it detects the sound of smoke detectors, fire alarms, and the like, recognizes them and alerts you to the danger. Presuming your alarms and detectors weren't smart enough to do so themselves.
Cloud storage for what the cameras see has become a sore topic among smart security camera users these days. And while WyzeCam doesn't offer all the bells and whistles, it makes a perhaps acceptable compromise. For the low, low price of free, WyzeCam will record a 10-15 video clip that it then stores on an AWS Cloud server for 14 days. If you want 24/7 recording, however, you'll have to put in a microSD card of your own. Be warned, though, that the WyzeCam will start deleting the oldest recordings when the card gets full.
And while you can definitely get those features on any connected security camera, you'd be hard pressed to find one that does have those and costs only $19.99. The WyzeCam security camera comes in a palm-sized cube that can be positioned in almost any angle thanks to its 3-axis design. Interestingly, it also has a timelapse feature that can be used for more than just security purposes as well.