WynCASE gamepad for iPhone hits Kickstarter, priced at just $30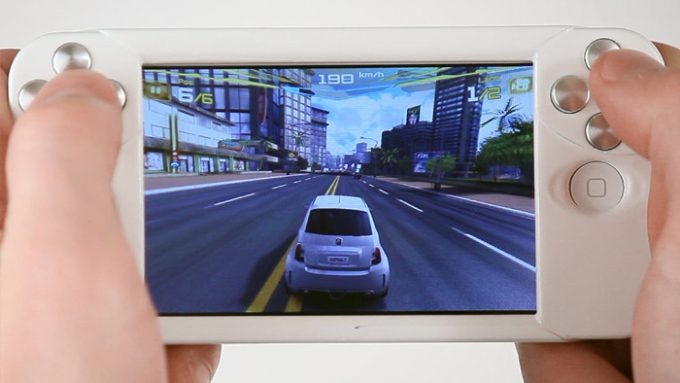 There's a lot of mobile gamepads out there for the iPhone. A lot of them connect via Bluetooth, while others connect directly to the 30-pin or Lightning connector. However, a new iPhone gamepad that's looking to raise funds doesn't use either Bluetooth or the connector. It's called the WynCASE, and it uses the touchscreen itself by utilizing what the company calls BridgeTOUCH technology.
The gamepad conducts an electrical field into the touchscreen whenever you press one of the buttons, and the touchscreen recognizes this input as a regular finger tap. In order to make this happen, the case overlaps slightly with the edges of the touchscreen, but it looks like it barely interferes at all.
The WynCASE is the first iPhone gaming case that actually looks like a true iPhone gaming case. It doesn't need batteries, and it doesn't need to annoyingly connect to your device via Bluetooth or the connector. Plus, it's so thin that you can easily slip it into your pocket without it getting in the way, and it's not as bulky as other gaming controller cases. The WynCASE will be made for the iPhone 4/4S, iPhone 5, and the iPod Touch 4th and 5th generations.
At the time of this writing, the Kickstarter campaign has 29 days to go, and has raised over $8,700 so far, but their goal is $80,000. The WynCASE starts at $30, which is surprisingly less than most iPhone gamepads we've seen. However, there's only a limited number of slots left for that price. Once that's gone, the price will jump to $35. The case will come in either black or white, but the company has other colors available for slightly more cash. The WynCASE is expected to ship in April 2013.