WWDC 2008 - Sega, eBay, MLB and more show off new applications for the iPhone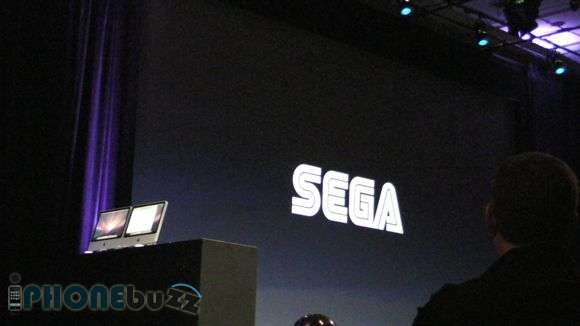 Several developers have taken the stage to show off some of their applications for the iPhone. Some of these include Sega with Super Monkey Ball, which utilizes tilt controls (very awesome). You'll be able to grab this game with over 100 levels from the App Store when it launches for $9.99.
Next to take the stage is online auction experts eBay. Their own iPhone application will allow you to track auctions you've bid on, see which ones have been outbid and more. It took their team roughly 5 weeks to develop the entire program, which will be available for free. Free is good!
If you haven't heard of Loopt, it is a location-aware social networking application that can track where your friends are at any given time. If any of you have used Helio, it is similar to their Buddy Beacon service, which can be fun to use. It will show a map with pins to denote where your friends currently reside. You can also browse user profiles and easily call or text them directly from the application. This will also be free when the store launches.
Bloggers will enjoy this next application, which is TypePad. It just happens to feature a dedicated blogging tool for those that don't mind typing out entries on their favorite phone. You can also send in pictures from this application directly from the iPhone's camera, which will make the iPhone an invaluable tool for mobile posting. Yet another free application (I'm starting to like this trend).
The AP (Associated Press) has taken the stage to inform everyone that they are going to be integrating their Mobile News Network into your iPhone. This is essentially a network of their most trusted news sources for your viewing pleasure. You can also report news yourself by submitting first-hand accounts and photos directly from the iPhone.
For those looking for more games, Pangea Software is showing off a couple of their latest titles, both of which are ported from OSX. One is physics-based, while the other is a racing game titled Cro Mag Rally, in 3D. It took them a whopping 3 days to port both games from their desktop OS. Both games will retail for $9.99 when they are released at launch.
For those looking to get in on some mobile rocking action, a lone developer has shown off a rhythm game which he developed in his spare time which allows you to play instruments like drums, piano and more. The app is called Cow Terry. Pretty cool that he managed to do this just in his spare time.
Baseball fans will really enjoy the new app from MLB.com. You can check to see which teams are playing, scores and even get real-time video highlights from anywhere in the world.
Two more applications are demonstrated by a doctor from Modality. Essentially he is using these to turn the iPhone into a teaching tool. Can you imagine walking into a college course and seeing your professor managing his entire class with just an iPhone? Very cool. The second app will allow docs to view medical imaging while on the road. Not sure how I'd feel about my doc using the iPhone to check out my X-rays, but if it speeds up things when he's away, that's always good.
Yet another game has been announced, this time from Digital Legends Entertainment. This one is a fighting game which utilizes OpenGL and dynamic graphic rendering. Apparently it only took them around 2 weeks to develop.