WowWee's new CHiP robotic dog has 'AI personality'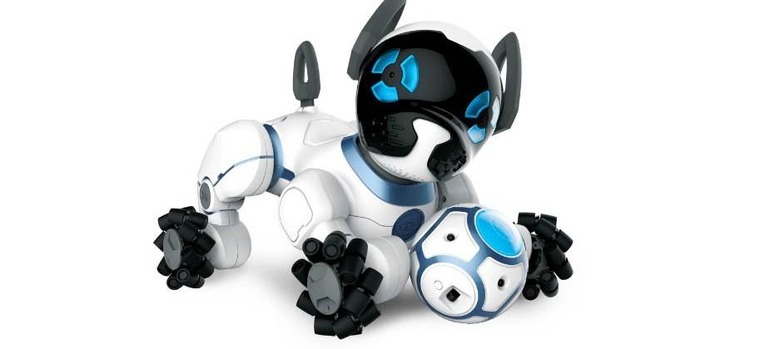 The future of robotic pets looks bright, and to help usher it in comes WowWee and its' newly introduced robotic dog CHiP. Unlike some robotic pets, CHiP is said to come with a dose of realism thanks to artificial intelligence; WowWee describes CHiP as having an "AI personality." Joining CHiP is LUMI, an indoor drone for playing games, and R.E.V Air, another model in WowWee's Robotic Enhanced Vehicle lineup.
CHiP stands for 'Canine Home Intelligent Pet' and is, as its' name suggests, intended to be a fun addition to one's home without the requirements that a real dog brings. CHiP learns who its' master is and is able to follow commands via SmartBand, a wearable controller. Using a SmartBall, CHiP can also play games like fetch and soccer.
WowWee plans to launch CHiP in the third quarter of this year for $199.99 USD.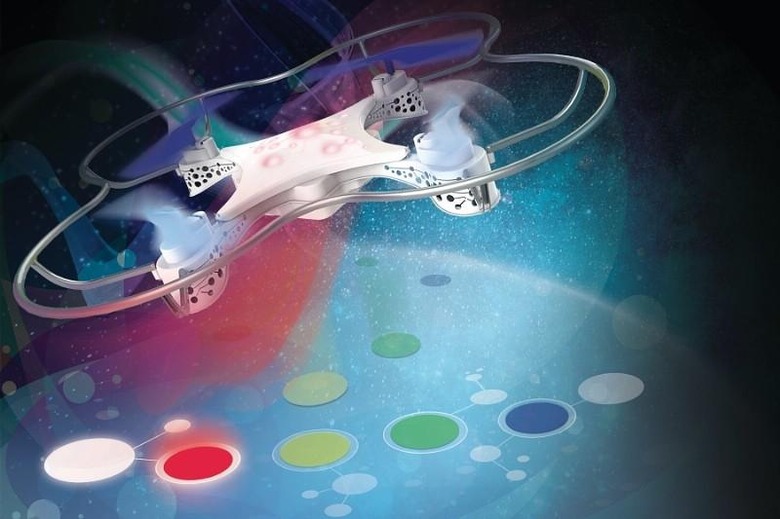 Joining CHiP later this year will be LUMI, a quadcopter that flies around while users command it with an "app-based gameplay." Users are able to play with the drone using the app, as well as direct it around; there are different game modes that the drone reacts to. Flight moves can also be choreographed using the app.
The quadcopter will be available in Q3 or Q4 for $79.99 USD.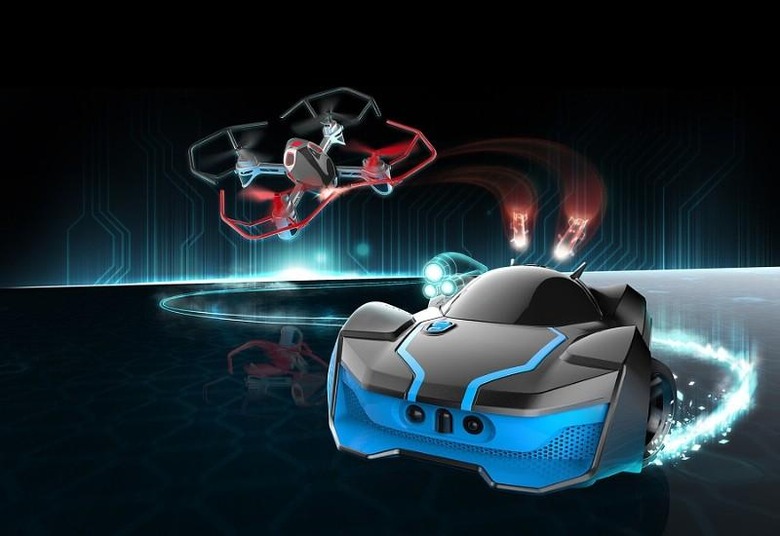 Finally, there's the R.E.V AIR, the new entrant into the Robotic Enhanced Vehicle lineup. This somewhat unusual game allows players to control a quadcopter that will find an "AI ground vehicle" — or gamers can play as the ground vehicle being chased by the quadcopter. The setup uses a Flight Control System and Beaconsense Artificial Intelligence.
The AIR launches in Q3 or Q4 for $129.99 USD.