World View completes major flight test for manned flight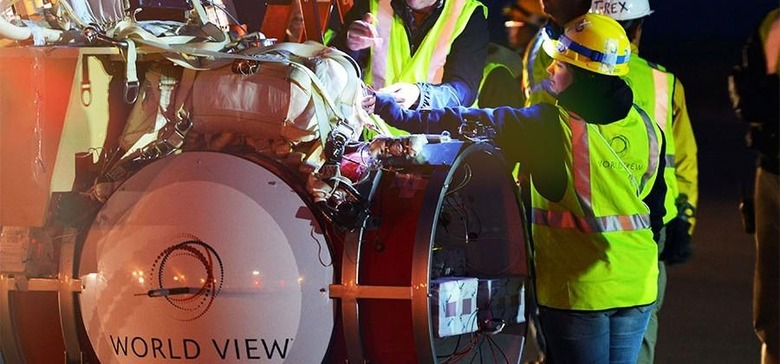 World View is a company that plans to carry passengers to the edge of space and it plans to start manned flights by 2017. The company has announced that it has completed a major flight test that clears the way for it to move onto the next stage of testing. The flight test carried a scaled down replica of the spacecraft to an altitude of 100,475 feet.
With the completion of the flight test World View can now move from sub-scale testing to full scale testing of its spacecraft. The sub-scale test demonstrated the tech needed for regular, operational flight and proved that commercial flight to the edge of space with a high-altitude balloon is viable.
The latest test flight launched from Page, Arizona, that location is one of the places that World View plans to launch commercial flights in 2017. The balloon powered flight system promises gentle liftoff, a seamless transition from the balloon to aerodynamic flight, and a smooth descent back to the ground.
The World View spacecraft will ride the winds back to the ground, but the flight crew will have full control. Commercial flights are aiming for 2017 and will cost $75,000 per seat. The capsule will have WiFi, a bar, and a lavatory with trips lasting from one to two hours and reaching an altitude of 100,000 feet.