World of Warcraft's creator has announced a new in-game item that'll give gamers 30 days of gameplay for redeeming it (or gold, depending on circumstance). They're called Tokens, and they can be bought with real-life money in the shop, then swapped to get in-game gold. Some other gamers, nearing the end of their subscription and in need of getting a gaming fix for one more money, will be able to buy that token, then, and redeem it for a month's worth of playing.
The announcement was made on Monday, with it being revealed that someone in need of gold can buy a World of Warcraft Token from the Shop and then sell it to the auction house for sweet, sweet gold. Someone who need more game time, however, can buy that same WoW Token from the auction house and then redeem it to get 30 days of playing.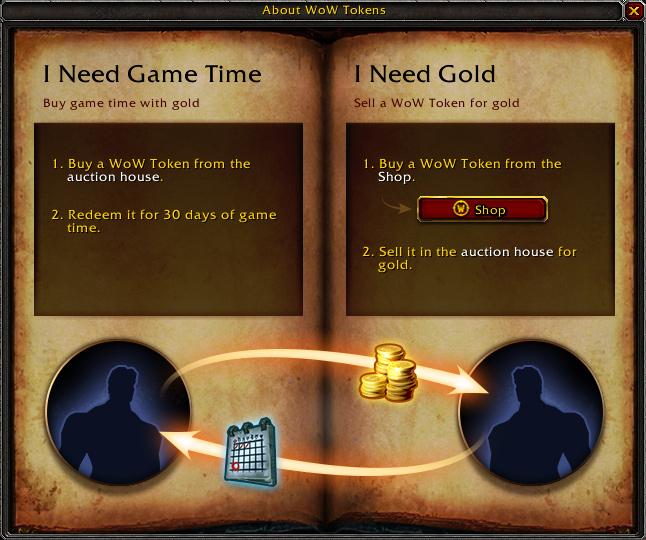 The obvious benefit here is the wiggle room this gives gamers when it comes to subscriptions. Gamers who have a lot of gold get the ability to exchange it for some play time, helping cut down on the subscription cost at whatever time that might be necessary. Blizzard has addressed a lot of the questions about it here.
The Tokens aren't available yet, but you won't have to wait too long — the patch that will bring it is said to be "upcoming". As for some of the bigger questions, the game's maker says a token's gold value is "determined dynamically based on supply and demand". But you'll be guaranteed whatever value you're quoted, so there's that.
SOURCE: World of Warcraft