World of Warcraft: Battle for Azeroth release date and special editions revealed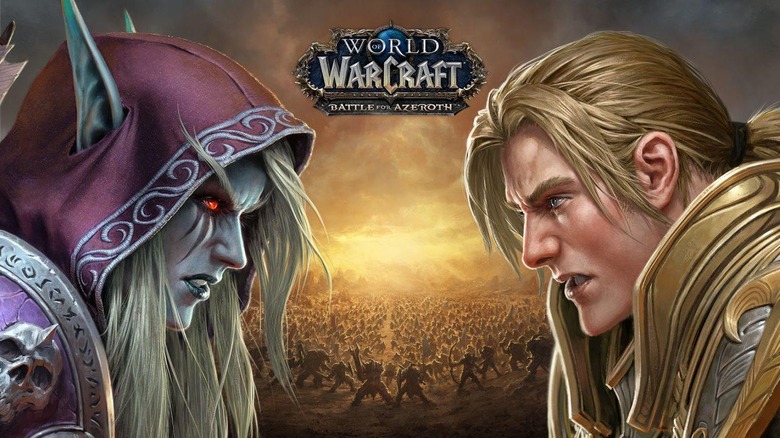 It's almost hard to believe, but World of Warcraft is getting its seventh expansion later this year. As announced last year at BlizzCon, World of Warcraft: Battle for Azeroth will return to the long-running conflict between the Alliance and the Horde, with the new leaders of each faction leading the charge. Today, we're finding out when Blizzard will launch Battle for Azeroth, as well as learning details about the game's various special editions.
Blizzard has revealed that Battle for Azeroth will be here on August 14, 2018. Previously, we only knew that the game would be here at some point before mid-September, so it seems that Blizzard is beating its original launch projection by about a month. As with most major game releases these days, Battle for Azeroth features two special editions: a digital deluxe edition and a physical collector's edition.
The digital deluxe edition will grant you early access to four unlockable allied races within the game, along with an experience booster that will immediately bring one of your characters to level 110. You'll also get two mounts – the Gilded Ravasaur for Horde players and the Seabraid Stallion for the Alliance – and Tottle, a baby Tortollan pet that will follow you around in-game.
As with most Blizzard releases these days, you'll also get in-game goodies for the company's other games. In Hearthstone, you'll be granted the Azeroth is Burning card back, while StarCraft II players will get sprays themed around the Alliance and Horde. You'll be granted a collection of voice lines, emotes, sprays, and icons for use in Overwatch, while Heroes of the Storm will get what is arguably the coolest bonus in the Primal Flamesaber mount.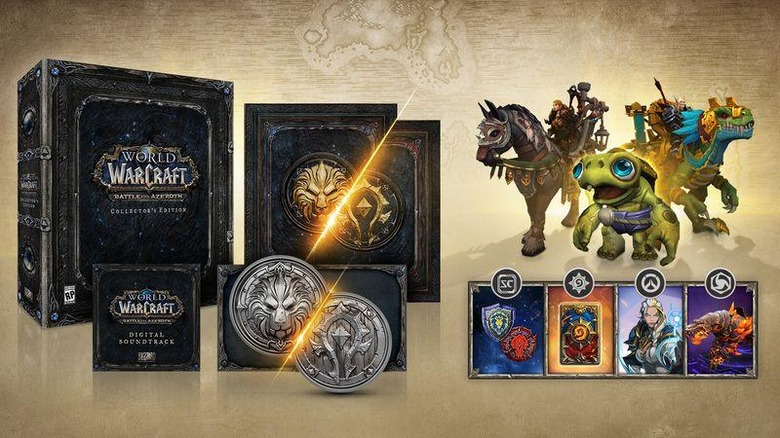 Then we have the larger collector's edition, which grants you everything the digital deluxe edition does plus some physical goodies. You'll get an Alliance and Horde mark of allegiance, a key that can be redeemed for a digital copy of Battle for Azeroth's soundtrack, and an Elegy & A Good War double-sided book. Of course, the Battle for Azeroth collector's edition will ship in an oversized box just like all of the rest of World of Warcraft's expansions have so far.
At the moment, Blizzard hasn't said how much these special editions will cost. We do know that the standard edition – which still comes with a level 110 character boost, keep in mind – is available for pre-order now and costs an entirely predictable $49.99. We'll keep an ear to the ground for more pricing details on these special editions, but for now, head down to the comments section and let us know if you'll be playing Battle for Azeroth this August.