World of Final Fantasy brings cute to PS4, Vita in October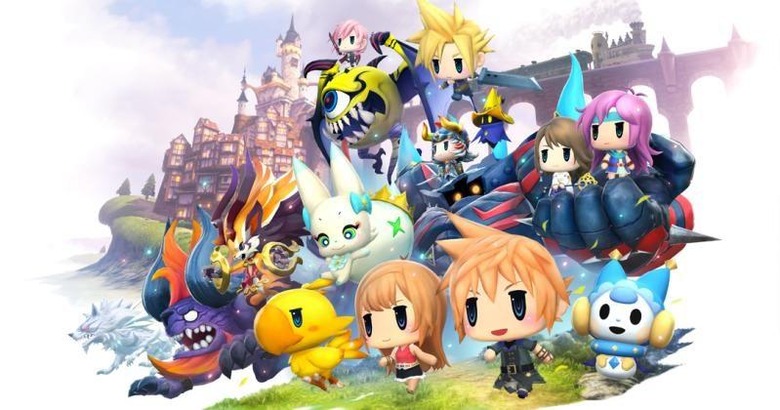 The Final Fantasy series is popular mostly for its gripping story lines and memorable characters, no matter the visual form they come in. Whether it be the small, pixelated graphics of NES/SNES titles, the blocky 3D bodies of Final Fantasy VII, or the near realistic visuals of more recent installments, fans have flocked to Final Fantasy titles no matter what. Square Enix is probably banking on that loyalty when it launches "World of Final Fantasy", which will almost be hard to take seriously because of how adorable the characters look.
You don't usually see the word "adorable" used with Final Fantasy characters or creatures unless you were referring to Chocobo or Cactuar, and yet that will be the most striking aspect of this title coming to the PlayStation 4 and PlayStation Vita this Fall. There are moments when characters, especially protagonist twins Reynn and Lann, are rendered with almost correct body proportions and in relations to the world around them. Most the game, however, has iconic Final Fantasy characters looking like super deformed, miniaturized caricatures of themselves. "Chibi", as the Japanese would put it.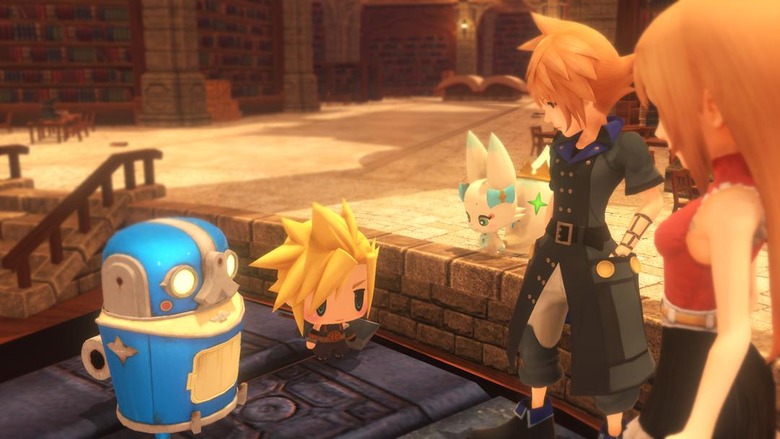 That said, that doesn't mean that World of Final Fantasy will play out like a child's game. True to the FF spirit, this one also has a serious plot underneath all that cuteness. Here's how Square Enix puts it:
"In WORLD OF FINAL FANTASY, players lead a pair of twins, Reynn and Lann, through the land of Grymoire on a search to rediscover their lost memories. Throughout their adventure, players will collect, raise and battle adorable beings of classic FINAL FANTASY lore, including cactuar, chocobo® and behemoth, to create customizable, strategic tower combinations to take on the most challenging of opponents."
Voice acting is serious too, which sort of shatters the illusion of seriousness. Chibi Cloud and chibi Strife talking in deep voices? I kid you not. Just see the E3 trailer below:
Unusual as the treatment might be, Square Enix has reasons for doing so. It hopes that the cute and adorable characters will provide some incentive for those unfamiliar with the franchise to take it for a spin. Long time fans, on the other hand, are expected to enjoy having all their favorite characters and monsters in a single game, no matter how small they look like.
World of Final Fantasy launches on the PS4 and PS Vita on October 25 in North America and October 28 in Europe. Those who pre-order the game will receive chibi Sephiroth as a summon. Again, something that you'll only be able to see in this World of Final Fantasy.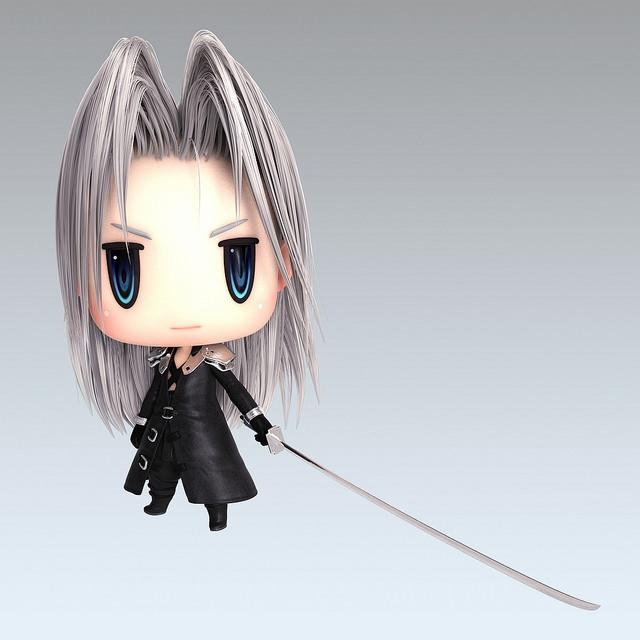 SOURCE: PlayStation Europe, Square Enix