Working Google Glass Enterprise Edition turns up on eBay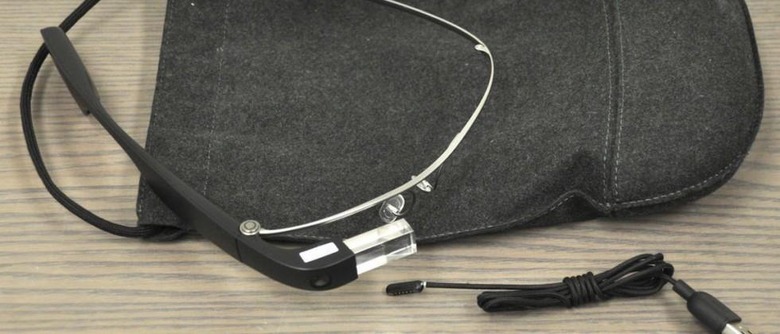 You now have a chance to get your hands on an unreleased follow-up to one of the biggest tech hardware flops in recent history: an Enterprise Edition of the Google Glass wearable. A listing for one has turned up for sale on eBay, making it a surprising find of a device that was only rumored to be in development in recent months. While it may look like the original Google Glass that debuted back in 2013 — dozens of which can also be found on eBay — the auction offers some of the first public images of the modifications made for enterprise users.
One of the first noticeable changes when looking at the wearable is the addition of folding hinges, allowing this Google Glass model to fold up like a normal pair of glasses — handy for working environments. There's also a new, unique charging and data port that replaces the original's Micro USB, as well as an LED light that indicates to others when the built-in camera is recording.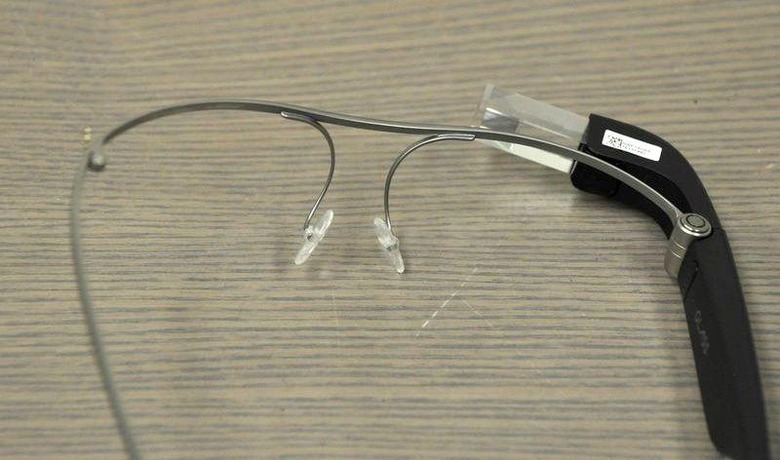 Previous reports and a FCC filing for the Google Glass Enterprise Edition have indicated that the device features improved internals such as an Intel Atom processor, better battery life, support for 5GHz WiFi, and a larger prism that can display more information to wearers. These kind of detail can't be confirmed by the photos or auction details.
Speaking of the auction, who is actually selling this mysterious device? It's from an account by the name of "azpawnbroker," which belongs to a pawn shop called A to Z Pawnbrokers in San Francisco. There's no mention of how they came into possession of the Glass, and their listing only describes it as in gently used but working condition, and including a USB cable and dust bag.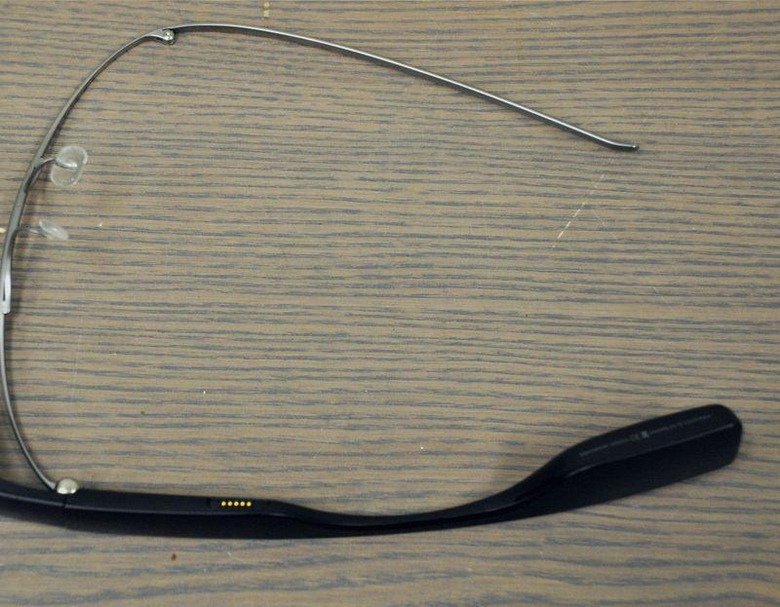 If you're interested in getting your hands on it, it's going to cost some serious cash. At the time of this writing the auction has seen 34 bids already, putting the price at $1,575, and there's still three and a half days left before it closes.
It's unlikely this unannounced model will ever see the day of light as a released product, as Google has moved the Glass project under the Project Aura umbrella of experimental devices, and remains quiet on what their plans are for the wearable.
Thanks Serge!
SOURCE eBay