Woody Bamboo Flash Drive Is Green Storage Alternative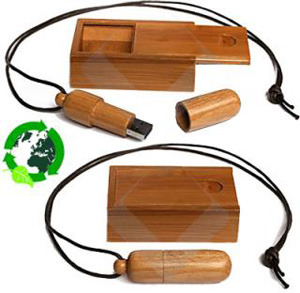 The Woody Bamboo flash drive is an interesting green alternative to your standard plastic storage device. It's the perfect choice for someone looking to "go green" in every aspect of their life.
This wood-encased flash drive comes in all sorts of storage capacities from 128MB up to 8GB. Of course, the inner workings of the drive is not made of bamboo, but the outside casing is. Plus, the carrying strap is made from hemp and can be worn around the neck.
And if you're feeling fancy, you can get a storage box for the flash drive, also made from bamboo. But that sounds a bit excessive to me. Isn't the point of going green to use the least amount of resources as possible? At any rate, at this moment you can only buy the Woody Bamboo drive in large quantities. However, it might be a good company choice, given that you can have a logo stamped onto them. 
[via OhGizmo!]