Withings brings style to Android with Activite, Activite Pop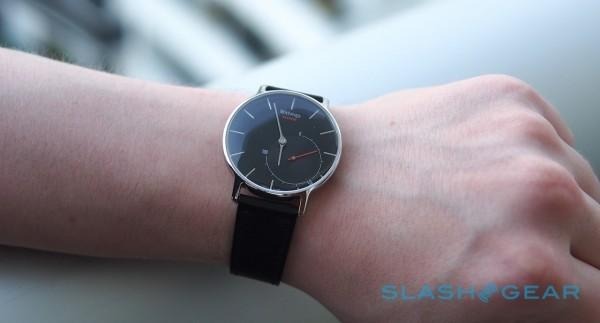 Android might have its own lineup of wearables with Android Wear, but others linger on the fringe. Starting today, you can add Withings to the mix. The company is announcing their Activite and Activite Pop will now work with Android smartphones and tablets. In bringing their two smartwatches to Android, Withings now boasts most of their lineup of connected devices have been made available for Android. The top-end Activite is available now, while the more middle-of-the-road Activite Pop will come available this month.
Cédric Hutchings, CEO of Withings , had the following to say:
Following on from the overwhelming reception that both the Activité and Activité Pop have received on their elegance and design, we have listened to our dynamic Android community and it seemed natural for us to quickly provide Android compatibility for each product.

The activity tracker category has a huge problem with abandonment, and so consumers don't really get to see the benefit of long-term data and the impact it can have on their health. The Activité and Activité Pop's design, ease of use and now Android compatibility combine for the most accessible activity tracker that we've ever seen.
A smarter looking watch, those who want a band with sensors that just happens to be a really snappy looking timepiece will want to take notice of the Activite and Activite Pop. Though neither offer the touchscreen flavor some of the competition does, both are a handsome alternative to the often clumsy smartwatch.
Withings, in bringing their wearable and app to Android, are also bringing their sensors to Google Fit. If you're using Google's fitness tracking platform to monitor your overall activity, now you can do it in style. If you're looking for more info on the Activite and Activite Pop, we suggest you take a look at our full review, which will give Android fans a glimpse of exactly what Withings brings to the table.